Spanning launches 100 percent restore guarantee for Google Apps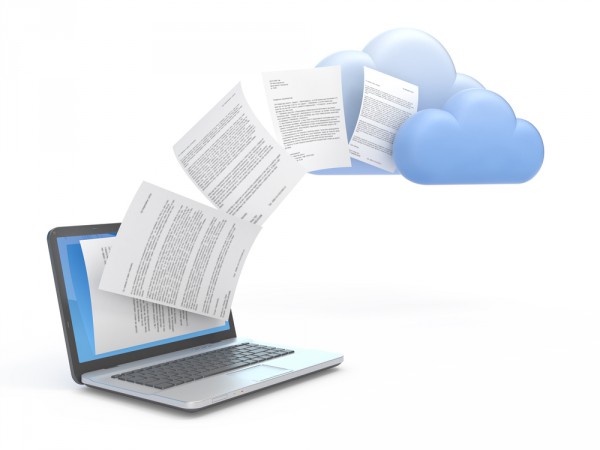 Backup specialist Spanning Cloud Apps has made two announcements to help cement its position as a trusted SaaS backup and recovery provider.
The first is an update to its backup product for Salesforce. This includes on-page Salesforce data restore which makes it easy for end users to quickly and easily compare and recover previous versions of Salesforce data objects, such as Accounts, Opportunities and Contacts. As before the backup product is delivered entirely via the Salesforce interface.
It lets users initiate the restore process by simply clicking the Restore button within a record and then comparing and selecting individual fields to restore within object records, such as phone numbers, activity logs or attachments. The process requires little or no training for the user and, says the company, is completed more quickly and more accurately than any other available methods. Spanning Backup for Salesforce enforces field-level security, ensuring that users only see and restore data they are authorized to edit.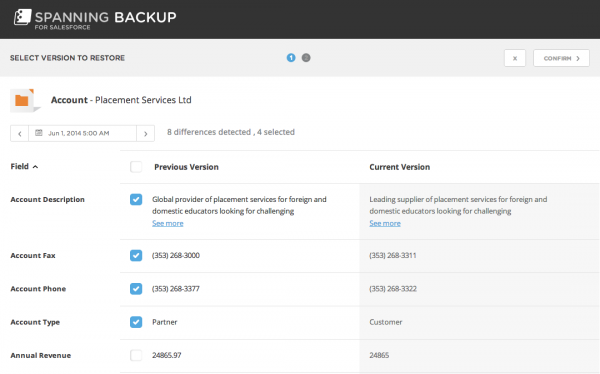 More interesting to most people though will be the launch of a Google Apps 100 percent restore guarantee. Through this offer, the company guarantees that customers who use Spanning Backup for Google Apps to backup their data will be able to restore lost data back to its original state 100 percent of the time. If it fails they will receive ten times their money back for each failed restore operation for that user account.
Spanning Backup for Google Apps has proactive status reporting to ensure that customers are alerted if any data isn't properly backed up on a daily basis. This helps to ensure that all files are protected and always available if ever data is lost.
"SaaS applications provide users with reduced cost, increased flexibility and higher business productivity," says Jeff Erramouspe, CEO of Spanning Cloud Apps. "Nothing disrupts productivity more than data loss events, which happen far more often than most companies realize. Spanning is committed to maintaining productivity by ensuring that lost data is restored quickly and accurately by the end user without the need for IT intervention. Losing data is something that Spanning customers don't need to worry about when using Google Apps or Salesforce".
The update for Spanning Backup for Salesforce is available to customers from today in the Salesforce AppExchange as a free 14-day trial and costs $30 per-user, per-year for a subscription with unlimited storage.
Spanning Backup for Google Apps can also be had as a free 14-day trial and costs $40 per-user, per-year with unlimited storage. Visit the Spanning website for more details.
Image Credit: Modella / Shutterstock