Logitech focuses on value with Multimedia Speakers Z213


As the world trends towards digital streaming and downloads, people seem to care less and less about music. I hate to sound like an old man, but kids these days listen to the worst "artists". Justin Bieber? One Direction? Really? It's understandable that music has become less important for today's youth.
While I am not an audiophile by any means, I appreciate quality audio. More importantly, I appreciate value. Today, Logitech announces Multimedia Speakers Z213 -- a 2.1 speaker system. The big news though is that it is priced at $29.99. Whoa.
"The Logitech Multimedia Speakers Z213 system is designed to work with a wide range of audio devices, including Windows and Mac OS computers, tablets, smartphones and MP3 players. The speaker system has a down-firing subwoofer with a four-inch driver that provides bass that lets you feel the beat of your favorite music, movies or games, and a knob in the back of the subwoofer lets you easily adjust the bass level. The wired control pod makes it easy to turn the system on and off and adjust the volume. If you want to listen to music in total privacy, just plug your stereo headphones into the 3.5mm-compatible headphone jack, which is conveniently built into the control pod", says Logitech.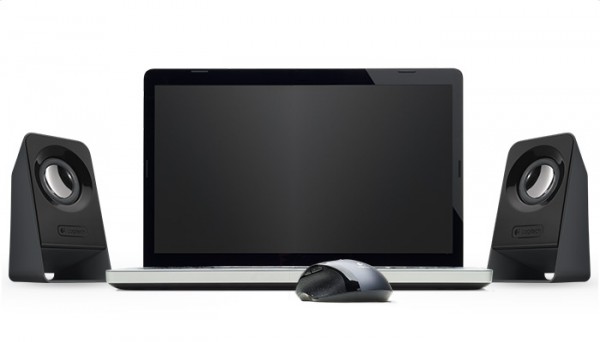 Philippe Depallens, VP of speaker products at Logitech says, "the Logitech Multimedia Speakers Z213 are for people who want great sound quality without breaking their budget. With this 2.1 speaker system, you also get a setup that doesn't compromise valuable space on your desktop or in your living room".
Logitech lists the following specs:
Power -- 7 watts (RMS) / 14W peak
Frequency response 65 Hz -- 20 kHz
Satellites --  2 x 1.5 watts (RMS) (into 4 ohms, @1kHz, @10 percent THD), 2" concave dome driver
Subwoofer -- 4 watts (RMS) (into 4 ohms, @100Hz, @10 percent THD), Integrated bass control, 4" down-firing dome driver
Wired remote -- Volume, ON/OFF controls, 3.5mm Headphone jack output
Connections -- Inputs: 3.5mm auxiliary input, Outputs: 3.5mm headphone jack
While these speakers will hardly rattle your walls or be loud enough for a big party, they can certainly enhance your listening experience. If you want some inexpensive speakers for your laptop or desktop, these may meet your needs. Heck, they are very attractive too -- they don't look like they cost $29.99.
The Multimedia Speakers Z213 will be available later this month, but you can preorder them now here. Will you buy them? Tell me in the comments.