Popular Android keyboard SwiftKey goes freemium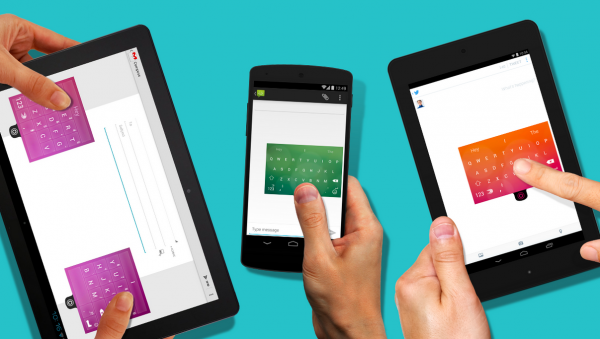 Among many third-party Android keyboards, SwiftKey is considered to be one of the best and most popular of the bunch. It has been available in Google Play as a paid app -- I purchased it myself a while back -- but the company behind it just decided to take the freemium route.
This means anyone with a compatible Android device can now take advantage of what SwiftKey has to offer, without having to worry about an expiring trial. Being a freemium app means that, while it may be available for naught, SwiftKey still has to generate revenue. And, it will do just that, through the new SwiftKey Store.
The company behind SwiftKey is betting on users wanting extra customization options, namely themes, to make money. They will be available to purchase from within the app, through SwiftKey Store. Offerings made available as such can also be free -- there are more than 30 items which are no-cost add-ons. The company behind SwiftKey promises frequent restocking.
And, because many have purchased SwiftKey prior to it embracing the freemium model, they will be offered the option to get a "Premium Pack" consisting of 10 premium themes, that is worth $4.99, for free. It is a nice touch.
SwiftKey went freemium through an update, which also adds a new default theme (called Nickel), emoji (over 800 are available, but only on Android 4.1 and newer), emoji prediction, an optional number row, an improved prediction engine, more supported languages, and Flow improvements.
SwiftKey will also be available on Apple devices, as the fruit company has bestowed iOS 8 with support for third-party keyboards. Expect it to be released following the official launch of the mobile operating system in the fall.
SwiftKey is available to download from Google Play.