FakeOFF helps you spot the fiendish Facebook fakers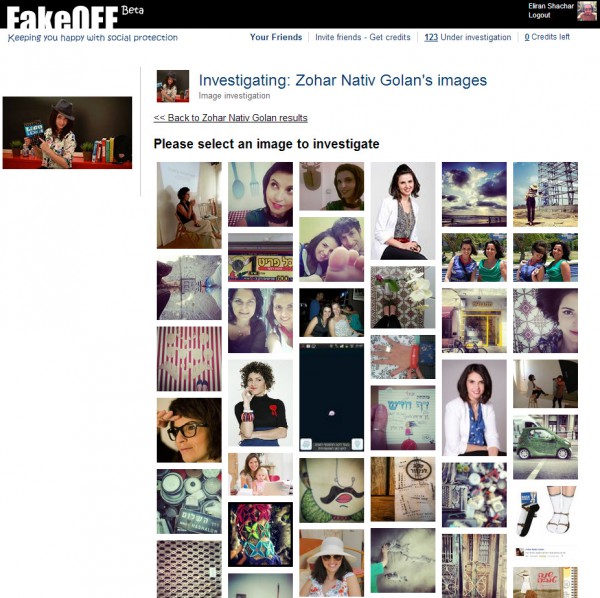 Back in 2012 Facebook estimated in its official company filings that almost nine percent of the accounts on its system broke the service's rules in some way. That may not sound like many but the sheer number of Facebook users means it accounts for some 83 million problem accounts.
Some of these might simply be duplicates but others have a more undesirable purpose like spamming, distributing malware or grooming minors. Until now the only way of steering clear of the fakes was by keeping your wits about you and looking for tell tale signs like recent join dates or unfeasibly model-like profile pictures.
Now though a newly released beta online tool called FakeOFF can analyze your timeline and alert you to possible fake activity.
FakeOFF analyzes usage patterns and assigns each "friend" an easily intelligible 1-10 ranking for likely fraud. Users can create "suspect" lists and receive automatic notifications regarding suspicious activity. FakeOFF also scans photos to determine if they are genuine, and it guarantees its users full privacy and control of their usage.
"The internet is a tremendous platform for networking and for connecting socially, but many of the same things that make it so useful also undermine its safety," says FakeOFF Founder Eliran Shachar. "A lot of people are wary about the interactions they or their loved ones are engaging in on sites like Facebook, and that is with good reason. You wouldn't let just anyone into your house, right? But people are much looser with their online behavior, even though the level of access people can gain to your life just through a Facebook account is considerable".
FakeOFF relies on a sophisticated algorithm to assess user activity -- including feeds, likes, photos, shares, and responses -- going back as far as 365 days on your timeline. The system then sends back a straightforward numbered score, along with a basic chart to help the user interpret it. Users pick the friends whose identities they are unsure of, and can track their activity using real-time security updates.
The basic version is free to use, and allows for timeline scans going back 10 days. For a $1.99 fee, the Advance One package allows for a single but comprehensive investigation that includes 365-day timeline and activity analysis and unlimited photo assessments using FakeOFF's Image Fraud Scan program. A regular subscription at $9.99 gives users unlimited access.
Sachar says, "Sometimes all you need is to look into one person: a potential romantic interest, for example. And in other cases, users like concerned parents will be interested in more comprehensive coverage. FakeOFF is flexible in that sense".
You can find out more and try out the free version by visiting the FakeOFF website.