Panda releases first Panda Global Protection 2015 beta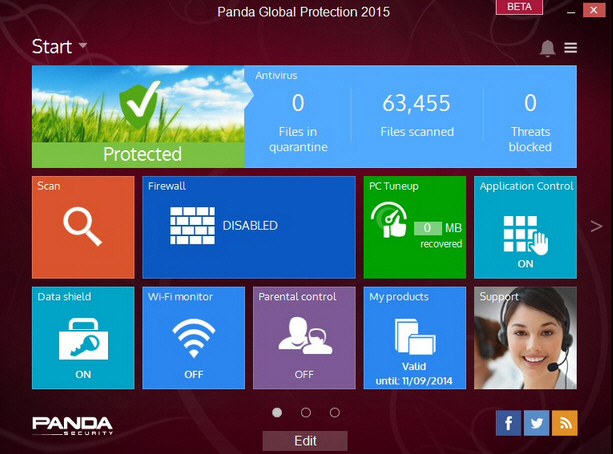 Panda Security has released the first public Windows beta for Panda Global Protection 2015, its all-in-one internet security suite.
A stack of new features starts with the Data Shield, a very configurable way to protect your confidential files. Specify the folders and file types to protect -- Documents, PDF and DOCX, say -- and the program will warn you if any unknown or untrusted applications try to gain access.
The new Parental Controls module is more basic, reporting on what your kids are doing online and blocking sites and site categories of your choice.
Built-in Wi-Fi protection monitors devices connecting to your network, highlighting any potential intruders.
There's a very limited PC Tuneup module, which simply deletes a few Windows junk files and your web browser histories (IE, Firefox and Chrome are supported).
But there's better news elsewhere, as cloud-based detection helps to reduce the program's demands on your resources, and the suite is now packaged in a revamped, more customizable Windows 8-like interface.
Installation proved quick and easy for us, and at first glance everything seemed to work as expected. We tested the suite compatibility, too, installing it alongside Norton Internet Security 2014, and there were no apparent problems.
Panda Global Protection 2015 is still a beta, of course, and there will be bugs, so don't install it unless you're willing to take the risk. But if you're interested in Panda, or Global Protection in particular, this is a good first beta, and its 90-day license means you've plenty of time to explore the new features.