Android smartphones shipping from factory with malware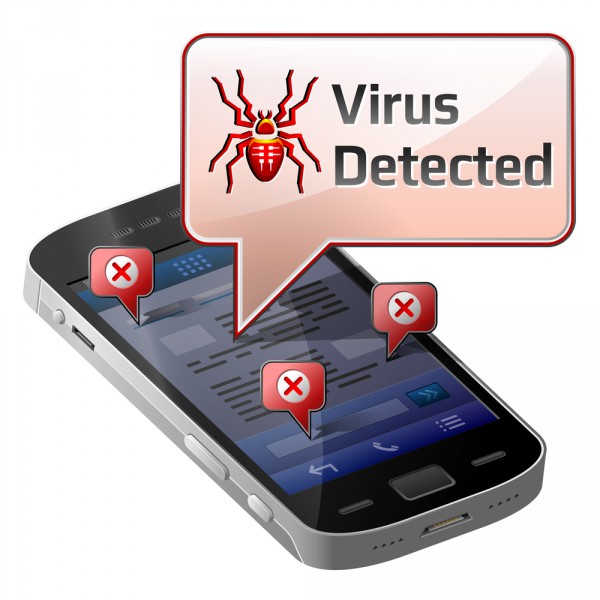 Hardware being shipped with viruses or malware is not a new thing. In the past, there have been flash drives that were accidentally infected at the factory and made it into customers' hands. However, in the new age we live in, where nothing can be trusted, there becomes an increased paranoia in trusting hardware. There is no telling what backdoors or spy software is installed by foreign governments to spy on US Citizens. Hell, the US Government could do it too!
Sadly, it seems Android phones are being shipped pre-loaded with malware according to German security company G Data Software. Before you panic and throw your phone into a lake, please know that so far, this is only discovered to exist in Europe on what seems to be a clone of the popular Galaxy S4. In other words, if you are in the USA you are probably safe -- for now. However, there is no telling where else the trojan Android.Trojan.Uupay.D may secretly be residing.
"The malware is disguised as the Google Play Store and is part of the pre-installed Android apps. The spyware runs in the background and cannot be detected by users. Unbeknownst to the user, the smartphone sends personal data to a server located in China and is able to covertly install additional applications. This makes it possible to retrieve personal data, intercept calls and online banking data, read emails and text messages or control the camera and microphone remotely. The affected model 'N9500' is produced by the Chinese manufacturer Star and looks very similar to a smartphone from a well-known manufacturer. It is not possible to remove the manipulated app and the spyware since they are integrated into the firmware. Large online retailers are still selling the Android device at prices ranging from 130 to 165 euros and distributing it across Europe", says G Data Software.
The company further explains, "the increasing popularity of smartphones and tablets has not gone unnoticed by online criminals. There are about 40 million smartphone users in Germany alone. More than 1.2 million new malware programs for Android appeared last year and this number is expected to rise sharply. All the more reason for users to use a comprehensive security solution for their mobile devices".
Incredibly, the firm did not discover the malware on its own, but was instead alerted to it by consumers that bought the device. In a big twist, it seems that the phone was possibly sold at a loss and subsidized through the sale of stolen information. In other words, the low price made it attractive to European consumers, which in turn spread the malware and ultimately the stolen info was more valuable than the loss on the initial sale.
Any readers using the Star N9500 should stop immediately and take steps to minimize the effect. I would suggest changing all passwords as soon as possible for banking sites, email, social media -- everything.
Does this discovery make you trust Android less? Tell me in the comments.
Photo credit: kulyk / Shutterstock