Better camera performance coming to flagship Nokia Lumia smartphones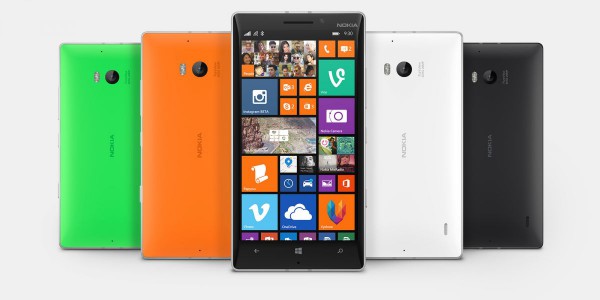 The Lumia Cyan software upgrade, which is set to roll out this summer, brings Windows Phone 8.1 to the crop of Nokia-branded Windows Phone 8 smartphones. Hardly surprising, the latest firmware will come bearing other gifts on top of a better operating system, among which are a slew of changes designed to squeeze extra performance out of high-end PureView cameras.
In a Q&A session on Nokia Conversations, when asked about the firmware's imaging changes, Microsoft's Juha Alakarhu reveals that the Lumia Icon, Lumia 930 and Lumia 1520 cameras are the Windows Phone 8, PureView-equipped devices that benefit from Lumia Cyan. Here are the sort of improvements users can expect to see.
Alakarhu says the cameras of the aforementioned smartphones will offer "much better" performance in low-light, "better" colors, video quality and RAW files (thanks to "using the sensor in more clever way [sic]"), and continuous autofocus.
Continuous autofocus will play a key part in improving video recording and image capture, as it will significantly increase the chances of having moving subjects in focus (as opposed to many frames or images being out-of-focus, which is what single focus can lead to -- and usually does).
On top of device-specific improvements, the firmware makes way for non-destructive photo editing in Creative Studio, and a faster Nokia Camera with a "better camera roll". Microsoft's Eero Salmelin says the time between consecutive shots is lower, which is something that will benefit the Lumia 1020 (notorious for the long pause between shots).