Linux Mint 17 'Qiana' KDE now available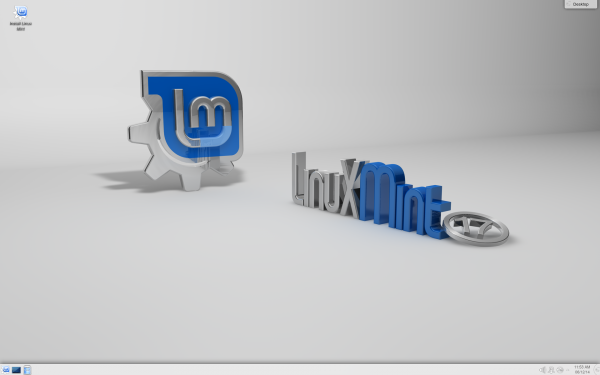 I love using and tinkering with Linux -- it is a very rewarding hobby. However, I am quite busy most days and don't have as much time for tinkering and playing around as I would like. Still, I enjoy using Linux-based operating systems for general use, and for that I demand something easy and mindless. There are so many distributions to choose from (some may argue, too many), but lately I just go with dependable and easy-to-use Mint.
I am a huge fan of Gnome 3, but I will concede that it isn't the most productive environment when working with a large monitor. While Cinnamon is great, it cannot be customized to my liking and is overall not as pretty as the superior KDE. Today, the Mint Team announces the availability of Linux Mint 17 KDE and I am excited.
Like other versions of Linux Mint 17, like Cinnamon and Mate, the KDE edition will receive support until 2019, making this an attractive option for many. If you have a friend or family member still using the now-unsupported Windows XP, this may be a solid option. Besides the long term support and reasonable system requirements, KDE is very similar to the XP UI, so they may feel right at home. If they live in the web browser, just install Chrome and they will be in heaven.
The Mint Team touts the following changes:
Even though Mint is good for Linux beginners, experts will appreciate the operating system too. KDE faithful in particular will be glad to know that Linux Mint 17 has the very modern 4.13 version of the environment.
To download, please click here. Be sure to tell me in the comments how you like it.