Google I/O 2014 Day 1: What you need to know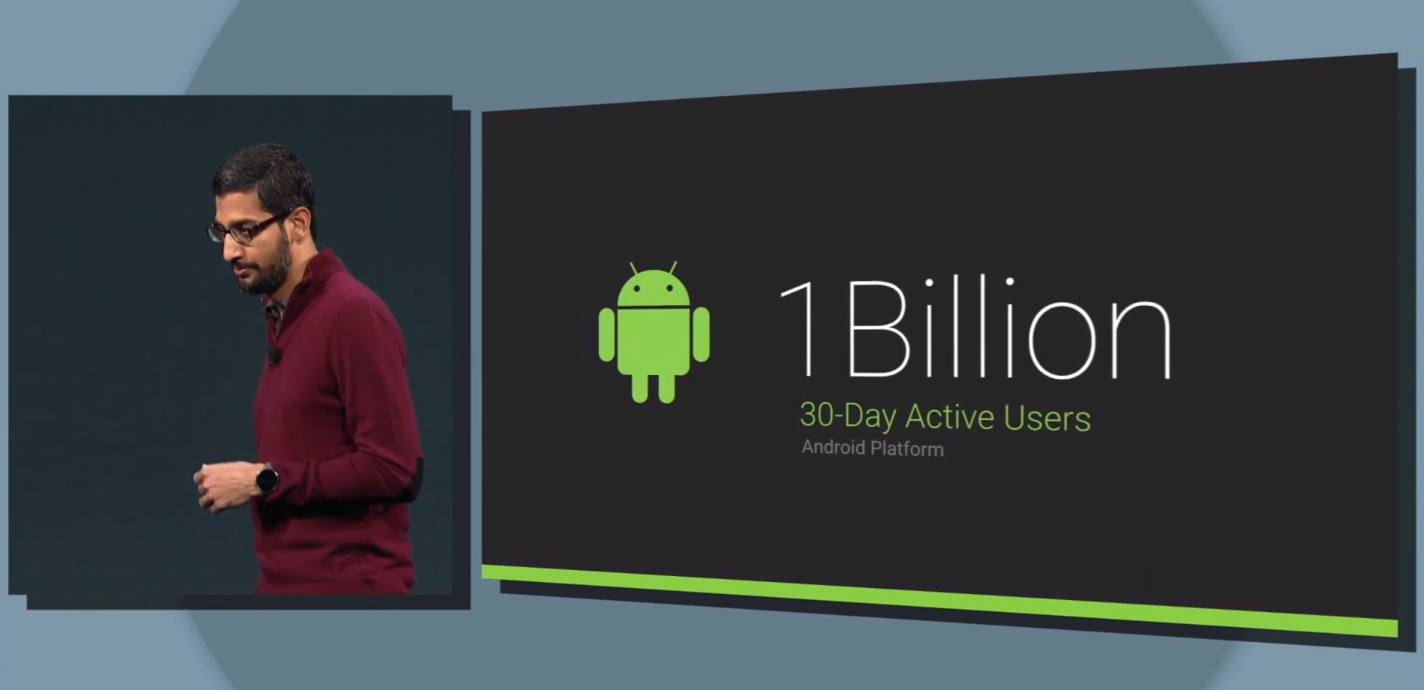 Google I/O 2014 started yesterday and, thanks to a lengthy first-day keynote, the search giant has already made plenty of headlines one after another. And for good reason, as it unveiled new software, new hardware (albeit none of it was Nexus-branded) and a number of sweeping changes to its portfolio. Say what you will, but Google sure had plenty of interesting things to show without even announcing a new Nexus tablet (as we were used to in the past two years).
The amount of information from the conference is overwhelming, so here is the tl;dr version.
Android Version "L"
This year, Google decided not to officially launch a new version of Android, but to showcase the "L"-named preview instead. This will give developers more time to bring their apps up to speed before Android "L" is released.
What's new? Well, there are some design changes here and there (some minor, some more important, coming from Android 4.4 KitKat), the ART runtime is now set as default (bringing extra battery life and graphics performance), search is better, security is improved courtesy of Samsung's KNOX, tweaks to notifications are added, and developers get more APIs. Oh, and there is 64-bit support, so Android makers can soon tick that box too in the specs sheet (much like Apple has already done for about nine months).
Google also announced Android One, a program designed to help makers of low-end Android devices offer a consistent experience. How? Through guidelines, of course, which involve some minimum requirements.
Android now has one billion active users per month, who send 20 billion text messages, walk a combined 1.5 trillion steps and take 93 million selfies per day. Impressive. I wonder what "active" means, and how the data was collected.
Android Auto
My colleague Wayne Williams already discussed Android Auto here, but the gist is Android is making its way into cars using your smartphones and tablets. You will get information from Google Now, and it is supported by 28 auto makers like Audi, Volvo and Volkswagen (which are part of the Open Automotive Alliance). And, yes, it competes against Apple's CarPlay.
Android TV
Android TV is aimed at smart TVs, giving users access to live or streamed content, search (you did not expect this, did you?), the ability to play games and view stuff from their Android smartphone or tablet.
Android Wear
As the name suggests, Android Wear is designed for wearables. It works with touch-enabled devices, and was showcased on smartwatches. It offers Google Now with voice support and apps mirroring (install an app on your Android smartphone or tablet and a wearable companion app is automatically installed on Android Wear). You can already buy two smartwatches running Android Wear, from LG and Samsung, with Motorola's offering, Moto 360, coming a bit later.
Google Services
Google also introduced a number of updates for some of its services. Google Play Games gets profiles, progress save and quests (or, targets, if you will). Google Play Services adds wearables support, more tools for developers, extra security and a wallet feature. Google Drive gives enterprise users unlimited cloud storage for $10 per user per month -- my colleague Mark Wilson has already covered it here.
Speaking of Google Drive, QuickOffice is replaced by Google Docs, Google Sheets and Google Slides, the latter of which was just introduced. And support for Microsoft Office file editing and saving is finally available. The service now has 190 million users.
What Else?
Chromebooks can now run some Android apps, Chromecast get new features (including live screen mirroring and Google+ galleries), Google Fit is introduced (yes, an Apple HealthKit rival) to provide more fitness and health-related information, carrier billing can be enabled on tablets, and Google Cloud gets some new features and improvements. Oh, and Google Cardboard enables virtual reality through a piece of cardboard -- my colleague Brian Fagioli has already covered it here in detail.