Google Cardboard is a real thing -- strap a smartphone to your face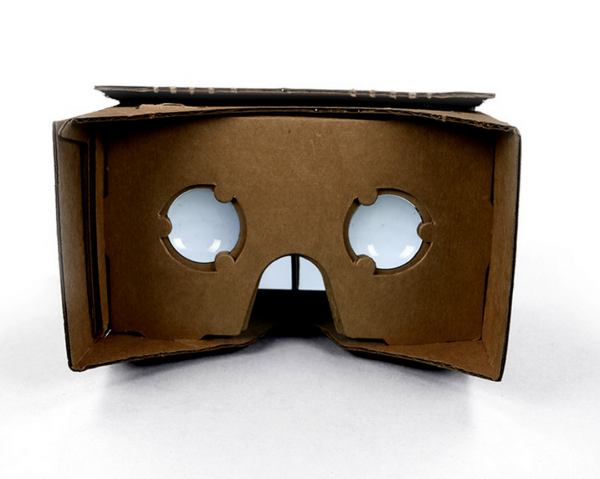 Google is a cool company. Regardless of what you think about its services or products, you cannot deny the cool-factor that it has. However, can a person or company be too cool? What I mean is, can the cool actions become tiring and possibly even annoying? Remember when Fonzie jumped over a shark on Happy Days?
I'm not saying Google "jumped the shark", but today, the search-giant may have crossed the line into being a parody of itself with a new project called Cardboard. The name is quite literal -- Google wants users to fold cardboard in the shape of a face mask that will ultimately turn  the user's smartphone into a makeshift virtual-reality mask. Yes, Google is asking us to strap a smartphone to our faces. Umm, cool?
Google lists the following components of the build: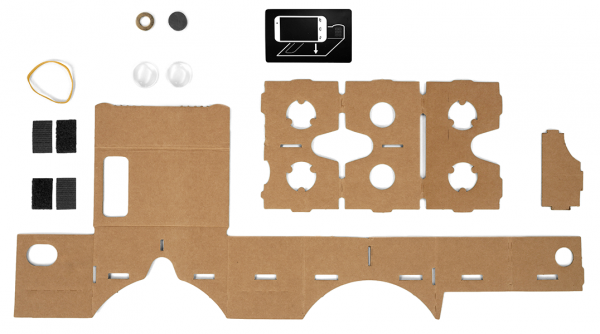 Once you complete the build of this face mask, you must install the associated app on your Android smartphone. Then, with the app opened, you drop it into the cardboard housing and strap it to your head. You should look really cool at this point.
While the cardboard housing looks low-tech, the app is anything but -- it is quite impressive. I ran it on my phone and pretended I had it in a housing and put it up to my face. After about 20 minutes of focusing my eyes, I ended up with a massive headache -- those lenses are a must if you build it. Still, the app is fluid and intuitive and I understand where Google is going with this project.
Sadly, it seems Google missed one crucial demographic with this project -- the sweaty. Yes, I and many others are very sweaty people; I almost always have beads of perspiration on my forehead. With the cardboard making direct contact with my face, it will likely become smelly, soggy and gross very quickly. Quite frankly, I foresee people getting rashes, so I urge Google to research any health risks.
Again, Google is a cool company and this is a cool project, but it is frustratingly geeky and witty and for some reason that just comes off as annoying. Still, I expect it to be a popular project for geeks to do and I anticipate user-mods to the plans and third-parties selling pre-made kits as well.
If you want to build your own Cardboard VR mask, you can get the files here. Tell me how it works out for you in the comments.