Amazon Studios releases kids' show Creative Galaxy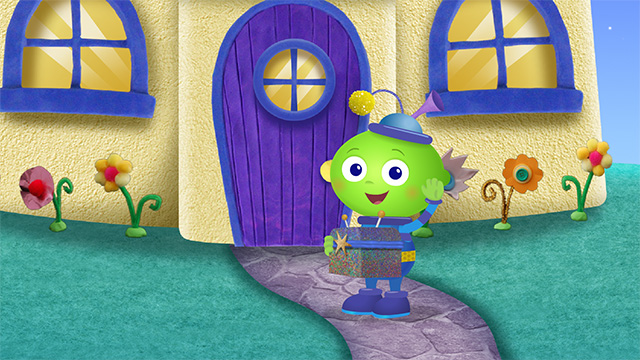 Amazon Prime has been busy these days, both adding a music streaming service, as well as launching its own original programming. The latter has already seen complete first seasons for Betas and Alpha House, and more pilots set to launch later this year.
Today the Studio arm of the retailer takes on children's shows, debuting a new title called Creative Galaxy. The show comes from Angela Santomero, who previously worked on Daniel Tiger's Neighborhood, as well as creating the hit show Blue's Clues.
"We're absolutely thrilled to be working with Angela Santomero, one of the most influential and renowned minds in children's entertainment", says Tara Sorensen, Head of Kids Programming at Amazon Studios.
"The series features 'Arty', an adorable alien artist, and 'Epiphany', his inspirational side-kick, on their adventures through the Creative Galaxy solving problems through art, music and dance. To give kids and parents the real-life tools they need to recreate Arty's experience, a live-action piece at the end of each animated episode takes families through the craft project Arty showcased in the galaxy", the announcement reads.
As of today, the first six episodes are available for all Prime customers to stream. It features the voices of such stars as Jason Priestly and Brooke Shields, among others.