DataStax delivers faster in-memory database analytics for enterprises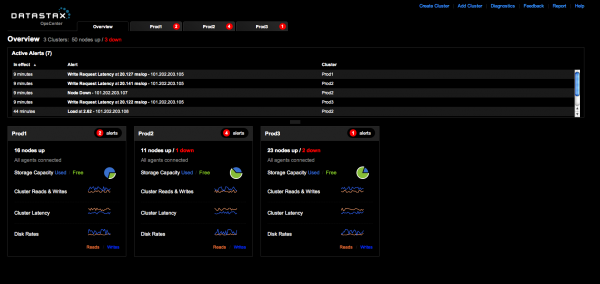 Database specialist DataStax is using the 2014 Spark Summit to announce the release of its latest product. DataStax Enterprise 4.5 includes some major updates aimed at improving ease of use and security.
Built from the ground up, upgrades in DSE 4.5 include lightning fast in-memory analytics with Spark -- thanks to a recently announced partnership with Databricks. In addition automated diagnostic and performance tuning drives operational simplicity and enhanced visual management. For the first time companies can now easily merge Cassandra data with Hadoop and avoid the complexities of data management thanks to partnerships with Hadoop vendors Cloudera and Hortonworks.
"Today's always-on, ever-adapting digital world presents new challenges for businesses," says Robin Schumacher, vice president of products at DataStax. "CIOs are currently being forced to shoehorn a new paradigm into old technologies. DataStax Enterprise 4.5 eliminates this constraint because it was built from the ground up with modern businesses in mind".
The main advantage of this new release is speed, with up to 100 times faster in-memory transactional and analytics performance, supporting workloads of any size and type. In addition it uses built-in performance objects, best practices enforcement, expert recommendations, and tracing of worst running statements to eliminate the 'black box' feel of Cassandra.
DSE 4.5 allows easier troubleshooting of performance issues as diagnostic objects can be queried using standard SQL. There's also a visual management solution called OpsCenter 5.0 which has a point and click interface and is scalable up to 1,000 nodes.
To keep things secure it offers object permission management and built-in encryption at multiple levels, with the ability to track who accessed what for compliance purposes.
DataStax is available in both open source and commercial versions and you can find out more on the company's website.