Media Browser offers a great media streaming solution for shared households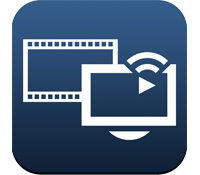 In recent years there has been a lot of love shown for Plex, the slick and frankly brilliant media sharing solution that encompasses just about any platform. But it's not the only media server in town.
It's lurked in the shadows for some time, but now there's a serious competitor starting to eye up Plex's crown, and that solution is Media Browser.
Like Plex, Media Browser comprises multiple parts, a mixture of free server and desktop software and paid-for mobile solutions for accessing that media on the go (both over your local network and further afield via the internet). At its heart is Media Browser Server, which is installed on the Windows PC housing your media collection.
Media Browser follows the same naming convention as that used by Plex and XBMC, so if you've already optimized your files from either platform, you'll be able to easily switch them to Media Browser (and if you haven't click here for my guide to platform-agnostic media management).
Setup is very simple, although your security software may take exception -- wrongly, of course -- to both server and Media Browser Theater setup programs. Like Plex, configuring your media server is done within your web browser, starting with a very simple configuration wizard to get you up and running.
Once complete, you'll find yourself at the main dashboard. From here, the first thing to do is take advantage of Media Browser's multi-user support. While Plex has some support for multiple user profiles, it's currently limited to paid-for PlexPass users and doesn't have the same range of options as found in Media Browser.
This feature is perfect for shared households, as it allows you to create user profiles for every person in your house. You can restrict access to certain media libraries, apply parental restrictions to younger members and prevent other users from administrating the server. Your users then get to tweak their own profiles so they can fine-tune the media browsing experience to their personal tastes.
Watch anywhere, anytime
With your server set up, it's time to choose how you actually enjoy and consume your media. You can watch through your server PC's web browser, or install Media Browser Theater for other Windows 7 and 8 PCs.
For watching content on the go, you'll find Media Browser apps for iPhone, iPad, Android and Windows RT/8 devices. There are also plugins available for XBMC and other popular media centers, as well as a Roku app in development. Thanks to Media Browser's DLNA support -- your smart TV and set-top boxes should also be able to access your content, albeit without the beautifully crafted user interface.
Media Browser is still very much in development, and lacks some of the polish of Plex. While there are beta builds of the server for Linux and Mac, they're not for the average user, so at present it's largely confined to Windows machines.
Nevertheless, there range of configurable options, coupled with that multi-user setup, could be enough to swing Media Browser your way. Media Browser Server 3.0 and Media Browser Theater 3.0 are both available as free downloads for PCs running Windows 7 or 8 (the server also supports Windows Vista and Server).
Also available for free is Media Browser for iOS 1.5 for iOS 7-powered iPhone. Media Browser for iPad 1.1.2 costs $3.99, while Media Browser for Android 1.0.45 costs $4.59. A one-day trial of Media Browser for Windows 8 1.8 can also be downloaded, the full version costing $4.99.