New company Icecream Apps debuts its freeware range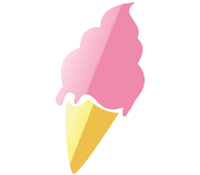 Icecream Apps is a new company which recently launched three freeware Windows tools: Media Converter, PDF Split and Merge and Image Resizer. Polished and professional, available in several languages and with Mac versions available "pretty soon", the software suggests Icecream wants to be taken seriously. We downloaded the new range for a closer look.
Icecream Media Converter is a free tool for converting video and audio files between all the main formats (and most of the minor ones). The program can import multiple local files, or download its source videos from web URLs, before converting them to your preferred device, audio or video format.
What you don't get here is any real control of the converted file. There are no options to set resolution, codec, bitrates or anything else: just a single "Quality" setting with four options (Best, Good, Average, Bad).
Still, the conversion process is fast, a useful History tab displays details of your recently converted files (good news if you've forgotten where they were saved), and overall Icecream Media Converter is an easy-to-use audio/ video conversion tool which handles the basics well.
Icecream PDF Split and Merge is a well-designed tool for splitting PDFs, merging them, or just removing pages that you don't really need.
Again, the interface looks good, and there are plenty of options. The program can split your source PDF into single pages, groups (sets of x consecutive pages starting from page y) and ranges (any specified range, like 3-9 or 12-14), while you're also able to delete any specified page numbers.
There is one significant annoyance, in that you're only able to split one file at a time. But the program is easy to use, and supports splitting and merging encrypted files (as long as you know the password), and on balance it's a good start.
The final package in the range is Icecream Image Resizer, which works almost exactly as you'd expect: drag and drop individual files or entire folders, choose your target resolution and a few options (preserve aspect ratio, reverse the resolution for portrait images), and resize everything with a click. Nothing too advanced, but once again it handles the basics well, looks good and is easy to use.
There's a lot to like about the Icecream Apps range. The interfaces are clean and simple, performance is good, and there are signs of ambition here, with the programs already including features you wouldn't necessarily expect (downloading videos, handling encrypted PDFs). They're entirely adware-free, too.
Yes, there are notable gaps in functionality (and competitors like Freemake are a very long way ahead), but that's no surprise for version 1.0. These first releases are still very usable, and if Icecream Apps can respond to feedback, develop and improve them, add support for other platforms, they could become very interesting.
Icecream Media Converter, PDF Split and Merge and Image Resizer are available now.