Almost 1 in 5 websites now blocked by censorship filters in the UK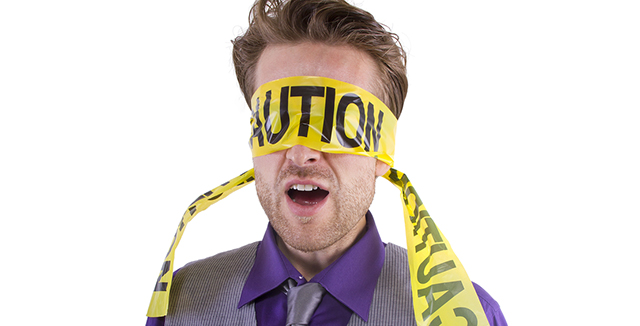 Browse the web in the UK, and sooner or later there's a good chance you'll stumble across a website that's been blocked. Sites like The Pirate Bay, Fenopy and H33t are no longer viewable due to court orders preventing access, and other sites -- many perfectly legitimate -- are being blocked by censorship filters.
It's not exactly like living in China, but according to a new project by the Open Rights Group, ISPs are currently blocking 19 percent of tested websites.
The Blocked project is an online tool that lets you check whether a website is being censored by filters. So far it has checked over 105,000 websites, and disturbingly found over 20,000 which have been blocked by one or more ISPs.
The filters are designed to prevent children and young people from viewing content aimed at over 18s, including pornography and sites that talk about alcohol, smoking, anorexia and hate speech.
However, the Open Rights Group says the filters are routinely blocking sites which are not harmful to children -- sometimes seemingly by mistake, and at other times deliberately.
Executive Director of Open Rights Group, Jim Killock said: "Through, the Blocked project we wanted to find out about the impact of web filters. Already, our reports are showing that almost 1 in 5 websites tested are blocked, and that the problem of overblocking seems much bigger than we thought. Different ISPs are blocking different sites and the result is that many people, from businesses to bloggers, are being affected because people can't access their websites".
One of the blocked sites is the political blog, Guido Fawkes whose Editor Paul Staines quipped: "We would really appreciate it if TalkTalk would remove us from their block list. The only people who block us are them and the Chinese government".
Other sites found to be blocked include a feminist rights blog and a Porsche dealership.
UK users can check to see if a website has been blocked by filters using the free checking tool at www.blocked.org.uk. It tests services from 3, Andrews & Arnold, BT, Everything Everywhere, O2, Plusnet, Sky Broadband, TalkTalk, Virgin Media and Vodafone.
Photo Credit: Rommel Canlas/Shutterstock