OmniROM: The alternative Android ROM you should be running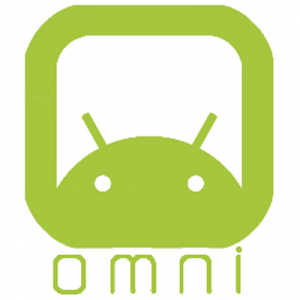 Want to get more out of your rooted Android device? Looking for unique features and expanded functionality? Unhappy with the CyanogenMod team selling their collective souls to the VC devil?
If you answered "yes" to any of the above, you owe it to yourself to check out OmniROM. Billed as the "anti-CyanogenMod", OmniROM is the result of efforts by several former CyanogenMod team members to create a new custom Android ROM, one that adheres to the CM team's original vision of an open-source alternative to Google's stock OS.
Built upon the same Android Open Source Project (AOSP) code base as CyanogenMod, OmniROM mimics CM in many ways while introducing some subtle, yet compelling, differences. For starters, OmniROM retains compatibility with legacy Tegra 2-based devices.
Many early Android tablets -- including my much maligned Acer Iconia Tab A200 -- are based on the nVidia Tegra 2 chipset. OmniROM's continued inclusion of the Tegra 2 platform in its device tree breathes new life into these first generation devices, most of which faced extinction when AOSP (and, by extension, CyanogenMod) dropped support for them earlier this year.
Other differences from CM center on UI innovation. For example, the bundled OmniSwitch app provides a powerful alternative to the traditional Android task switcher. With OmniSwitch enabled, you simply swipe-in from the edge of the screen to reveal a list of running Apps. The list is supplemented with a handy memory usage gauge as well as a collection of icons for killing (one or all) running Apps, opening the Settings page, or enabling "Immersive Mode" (i.e. hiding the default Android navigation button bar to maximize screen real-estate).
Another innovation that the OmniROM team is working on is multi-window support. Though not yet ready for public demonstration, the team's proposed solution could prove to be quite elegant. Mock-ups of how the mechanism will function show a WebOS-like card system, with swipe-based multitasking and the ability to snap two apps into place.
Whether or not the OmniROM team is successful in introducing such functionality will depend on their ability to maintain app compatibility. The mechanism may work well, or it may get dropped altogether. But regardless of the outcome, it's still nice to see one of the few remaining Android open-source projects putting innovation above the potential for commercialization.
As for my own experiences with OmniROM, I was fortunate enough to discover an "unofficial" port of the ROM for my A200. An intrepid group of developers at acertabletforum.com did all the heavy lifting, walking the device tree for a recent OmniROM Kit Kat 4.4.4 build and successfully adapting it to the A200 hardware.
The net result is that I now have a copy of Google's latest and greatest running on a nearly 3 year old platform that Acer itself abandoned long ago (the last official update was to Ice Cream Sandwich 4.03). Without OmniROM, my A200 -- and virtually every other pre-Neon-instruction-set device -- would have been reduced to paperweight status. With it, I'm enjoying all the benefits of Kit Kat 4.4.4, including support for the new Android Runtime (ART).
If you haven't yet experimented with ART, you're in for a real treat. Not only does it speed up individual apps, it virtually eliminates the UI "lag" that has plagued Android since the beginning. Even on a lowly Tegra 2 device with 1GB of RAM (my A200), Kit Kat remains eminently responsive thanks to ART.
Bottom Line: If you like to tinker with Android, and you're not intimidated by concepts like rooting your device or installing a custom ROM, then do yourself a favor and check-out OmniROM.
CyanogenMod is going to the dark side -- with all the code they're removing (RIP advanced settings), it won't be long before they're no better than stock. Now is the time for all good Android fans to support the real innovators in the alternative ROM game: Team OmniROM.