The hidden costs of software licenses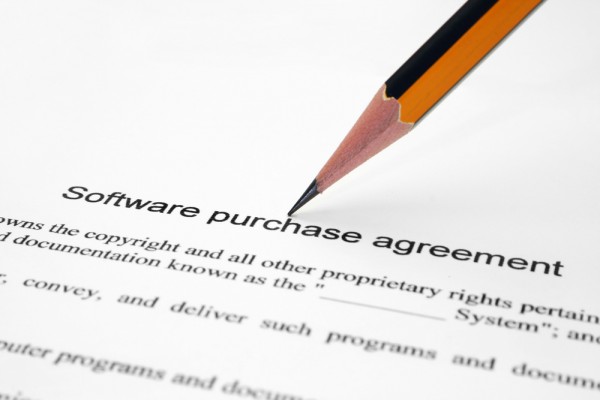 We're all familiar with software licenses. It's the bit you ignore when installing a new program, right? But what's less understood is the difficulty they cause for businesses. New research by IDC sponsored by Flexera looks at the latest trends in software licensing, virtualization and the compliance issues involved.
The report points out that the software license supply chain is one of the most opaque, difficult to understand and complex to manage. As a result, the relationship between application producer and customer has often suffered in the past.
Because software licenses are notoriously complex they can cause friction as developers are keen to maximize revenue whilst enterprises want cost effective investment.
The virtualization of software and switches to mobile platforms are leading to changes. For example 52 percent of software providers are planning on changing their compliance/licensing policy for mobile devices in the next 18-24 months and 42 percent plan on changes for virtualization.
In addition 27 percent will be adding subscription or term licensing. 26 percent will be adding better enforcement and security. 20 percent will be adding pay-as-you-use licensing capabilities. 18 percent will be offering temporary, evaluation and "try-before-you-buy" licensing options, all of which adds complexity.
The survey reveals that software sellers are often unaware of the difficulties licensing causes for customers. 59 percent say it is not difficult for customers to determine which products they are entitled to use. With only 10 percent saying tracking entitlements is difficult or very difficult for enterprises.
The report concludes, "Enterprises are rapidly adopting new technologies like virtualization -- which are subject to specialized licensing terms that are extremely difficult to track and manage for compliance purposes, and costly to true-up when they fall out of compliance.
"And yet enterprises show an alarming lack of urgency in bolstering their software license optimization processes, best practices and technology to prudently manage the increased risk they're taking on by virtualizing".
You can find more information on the Flexera website and there's a summary of the report's key points in infographic form below.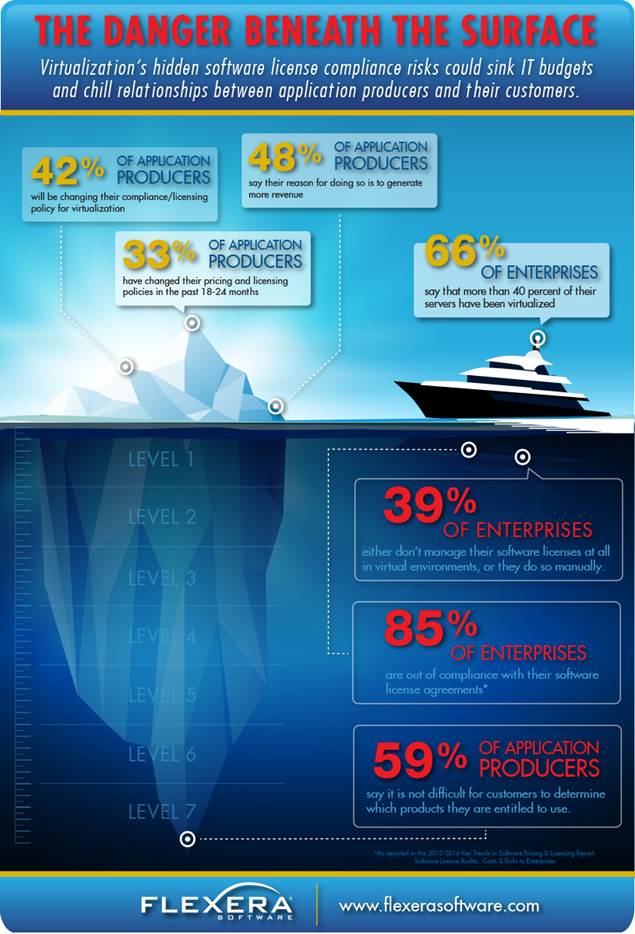 Image Credit: alexskopje / Shutterstock