Fujitsu reveals ARROWS Tab Q335/K -- 8-inch enterprise-class Windows tablet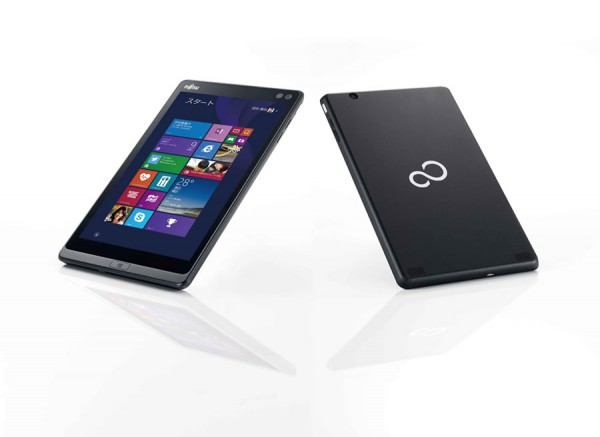 The usefulness of a small Windows tablet is debatable. While I understand people's hesitance to embrace Microsoft's desktop operating system on such a small screen, their trepidation is misplaced. Sure, a 7 or 8-inch Windows tablet would be a poor choice for someone's only Windows machine, but it works beautifully as a companion device.
I have a Surface Pro 3, but recently bought a Dell Venue Pro 8. Why? Because sometimes a lighter and inexpensive tablet is preferable. For example, you wouldn't want to use Surface Pro 3 on the toilet or by a pool. Heck, reading a book can be nicer on a smaller tab too. Today, Fujitsu reveals a new 8-inch Windows tablet for business --  the ARROWS Tab Q335/K.
"The ARROWS Tab Q335/K, a compact and lightweight 8-inch tablet, is ideal for business use as it comes with the latest Intel Atom processor Z3735F and the latest Windows 8.1 Pro operating system. While being portable, it can also come with Microsoft Office as an option enabling users to read documents or create materials on the go", says Fujitsu.
The manufacturer further explains, "by reducing the unit weight to less than 400 grams and limiting the width to 126 mm and the thickness to 9.9 mm, the tablet can be held with a single hand, therefore reducing fatigue after extended use. Digitizing paper forms, thick manuals and catalogues so that they can easily be carried around, this tablet is ideal for a variety of work in different fields".
Unfortunately, other than the Bay Trail processor, Fujitsu seems tight-lipped on other specs. It is not clear how much RAM or on-board storage will be available. However, I am excited about one thing -- the physical button on the face. I am not a fan of capacitive touch buttons on tablets. Fujitsu seems to be taking an Apple approach to the button -- I like it.
The ARROWS Tab Q335/K will be released in October 2014. We should know more specs, and the price, closer to release. What do you think of it? Tell me in the comments.