Not a DirecTV subscriber? You can now get NFL Sunday Ticket (maybe)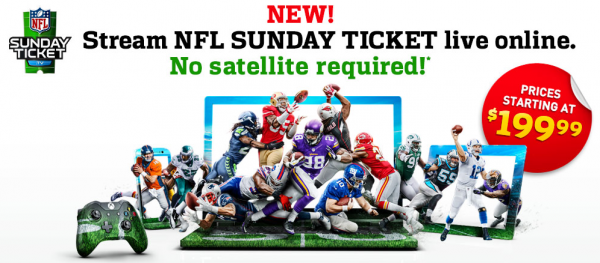 It's hard to believe it's already that time, but NFL training camps begin opening over the next couple of weeks. It's also the time when, traditionally, DirecTV subscribers grab Sunday Ticket, as there are usually early-bird prices.
This year, though, you may just be able to snag a subscription to the Ticket, without being a customer of the satellite provider. Stipulations for this abound.
In order to qualify for the plan, customers must meet one of the following criteria -- reside in an apartment where a dish cannot be installed, attend a university on the company's list, or live in Philadelphia, San Francisco or New York City. No mention is made of those who may simply live in an area where line of sight to the southern sky is blocked by trees or other obstacles.
In theory, you may be able to call DirecTV and plead your case, but the provider does not state anything about these variables in its announcement.
If you do happen to qualify, then you have a choice of packages available to you. The lowest tier is $199 and provides all games streamed to a computer, tablet or phone. For $239 you can stream to a game console and for $329 you get all of the bells and whistles -- mobile devices, computers, consoles and even the Red Zone channel. You can get started, or at least check eligibility, by visiting DirecTV.