Kindle Unlimited brings endless reading and listening to customers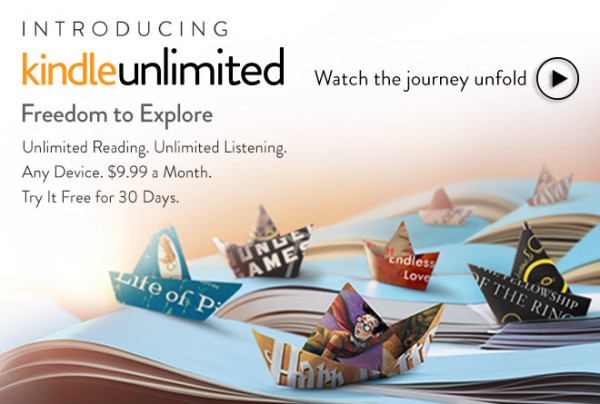 Amazon already gives Prime customers access to a Kindle lending library, allowing the user to "borrow" books each month. But for some of the more voracious types, this may not provide enough material for a month's worth of entertainment.
For those customers, the retail giant has unveiled Kindle Unlimited, bringing all of the reading and listening needed to satisfy anyone, regardless of how fast he or she can read.
"With Kindle Unlimited, you won't have to think twice before you try a new author or genre -- you can just start reading and listening", says Russ Grandinetti, senior vice president of Kindle. "In addition to offering over 600,000 eBooks, Kindle Unlimited is also by far the most cost-effective way to enjoy audiobooks and eBooks together. With thousands of Whispersync for Voice-enabled audiobooks to choose from, you can easily switch between reading and listening to a book, allowing the story to continue even when your eyes are busy. We hope you take advantage of the 30-day free trial and try it for yourself".
This isn't just another freebie thrown in for Prime customers, as music recently was. Instead, customers will need to sign up for a subscription, coming with a price tag of $9.99 per month. Along with this fee comes a free three-month subscription to Amazon subsidiary Audible, which produces quality audio versions of books, with excellent readers, including the occasional author or actor.
You will not need a Kindle for this, as it's cross-platform compatible. Customers can use Android, Blackberry, iOS, PC and Mac. Head over here to take a peek at the service.