Microsoft announces Bing Offers Card-Linked -- enter to win $100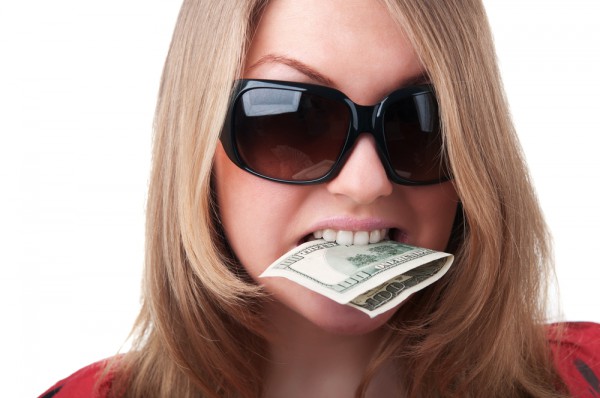 Google is a great search engine, but so is Bing. Many people dismiss Microsoft's offering without even trying it. This is a shame, as people do not know what they are missing. While its search-results are relevant and appropriate, there is so much more. Google is simplistic in its design, but Microsoft creates a world of color, images and discovery to bring life to the overall experience. There are benefits to both design choices and it is a personal preference, but I prefer beauty over a white page with a Google logo.
Besides all of those benefits of Bing, one of my favorites is Rewards. Essentially, Microsoft will pay you to use its search engine. Is it bribery? Sort of, I suppose. However, if you are searching anyway, why not take advantage of it? In addition to Rewards, Microsoft has Bing Offers, which lists special deals for Bing users (sort of like Groupon). Today, Microsoft announces that it is expanding Bing Offers beyond the web with a new program called Bing Offers Card-Linked -- uninspired name, but cool concept.
"Life is complicated. Saving should be simple. With Bing Offers new discount program, Card-Linked, you can ditch the traditional fuss of coupons and pre-paid deals. Card-Linked simplifies saving by turning your favorite credit or debit card(s) into your member discount card. Use your registered card(s) to make qualifying purchases at participating local businesses and save", says The Bing Offers Team.
The team further explains, "when you register for Card-Linked you're linking your credit or debit card(s) to a world of saving. Each time you make a qualifying purchase, we automatically credit your card with the discount. That means no more coupons to remember and no more awkward bargaining. Simply pay with your registered card, and the discount is delivered as a credit within 3 to 5 business days".
Before you get too excited, please know that this free program is, like Rewards, a USA only affair -- limited to Boston, Phoenix and Seattle. Hopefully, Microsoft will expand it to more cities if it proves successful. I am sure many people would love to get rewards for shopping.
What is really cool is that Microsoft is giving a chance to win a $100 gift card in conjunction with this announcement. Even if you are not interested in Card-Linked, you can enter the Summer Saver Sweepstakes on Facebook, by clicking here.
Will you enroll your credit and debit cards in Bing Offers Card-Linked? Tell me in the comments.
Photo credit: Dima Sobko / Shutterstock