Chromebook shipments continue to rise, Acer leads the way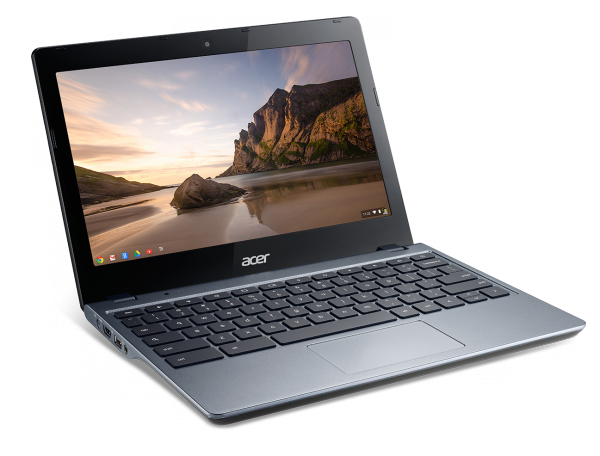 Google's Chromebooks have been making inroads as of late. Many schools have been adopting the platform, and there have even been stories of businesses moving over after the death of Windows XP. The latest numbers released show that this trend is continuing.
TrendForce reveals that shipments of Chrome OS devices have risen to 1.8 million in the second quarter of 2014, with Acer leading the way, ahead of all other OEMs.
"According to WitsView Research Assistant Manager, Caroline Hen, Acer and Samsung were neck and neck with one another in terms of shipments during the first half of 2014, both with approximately 900,000. The second half of the year will largely determine which takes the number one spot in Chromebook shipments due to the peak season", the report reveals.
In the second quarter, Acer garnered 30 percent of that share, while Samsung had 24 percent and HP picked up 21 percent. Dell, Asus, Lenovo and Toshiba combined to pick up 26 percent.
The report states "that two major factors for Chromebook sales in the market include pricing and data security for enterprises. Chromebook cloud computing storage is easy to manage for enterprise in terms of data security, but its pricing advantages lost out to Microsoft, who is lowering pricing for certain notebooks from US$249 to US$199 to further dominate in the low-priced notebook segment".
The platform continues to be an ever-growing concern for Microsoft, although overtaking Windows seems rather unlikely, at least in the foreseeable future.