Little Box Challenge -- Google will pay you $1 million for power inverter shrinkage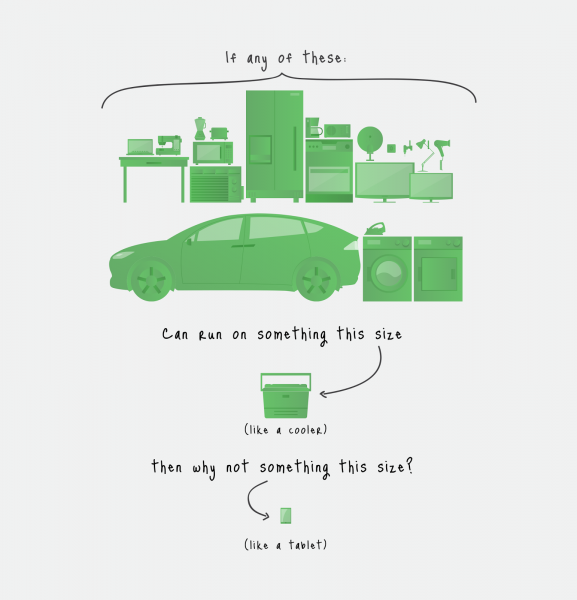 On the TV show Seinfeld, George Costanza infamously declared "I was in the pool!" when a woman walked in on him changing clothes and saw him naked. You see, a part of his body got smaller due to swimming in cold water, something he and Jerry dubbed "shrinkage". While that shrinkage is bad, other types are good.
In the technology world, with the exception of displays and monitors, smaller is usually better, as it allows for a smaller footprint. It also allows things to become more efficient, such as die shrinkage with a CPU. Today, Google announces that in conjunction with IEEE, it will pay cash to anyone who can dramatically shrink a power inverter.
"Today, together with the IEEE, we're adding one more: shrinking a big box into a little box. Seriously. Of course, there's more to it than that. Especially when the big box is a power inverter, a picnic cooler-sized device used to convert the energy that comes from solar, electric vehicles & wind (DC power) into something you can use in your home (AC power). We want to shrink it down to the size of a small laptop, roughly 1/10th of its current size. Put a little more technically, we're looking for someone to build a kW-scale inverter with a power density greater than 50W per cubic inch. Do it best and we'll give you a million bucks", says Eric Raymond, Google Green Team.
Raymond further explains, "there will be obstacles to overcome (like the conventional wisdom of engineering). But whoever gets it done will help change the future of electricity. A smaller inverter could help create low-cost microgrids in remote parts of the world. Or allow you to keep the lights on during a blackout via your electric car's battery. Or enable advances we haven't even thought of yet".
Of course, for many people (including myself), this contest is far out of their reach. Hell, I've been to Walmart, some people can barely get dressed properly. However, smart engineers can earn themselves a cool million bucks by achieving this shrinkage.
If you are interested in competing, you can learn more here. Tell me if you will enter in the comments.