Motorola and Google unleash the mark of the beast with Digital Tattoo for Moto X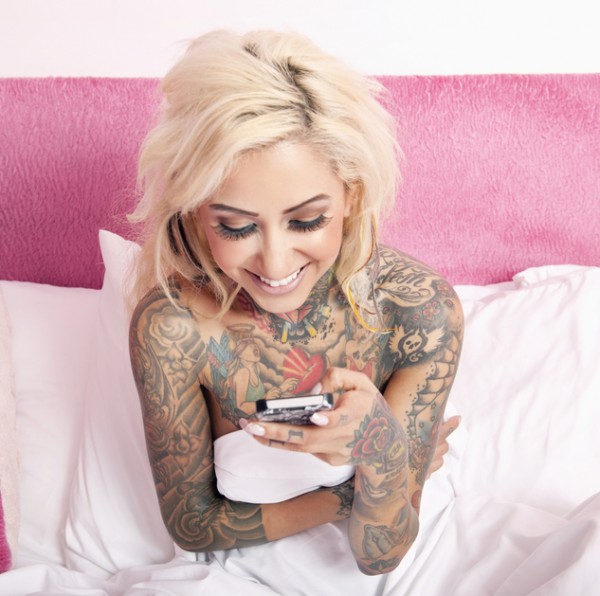 While I consider myself to be a relatively forward-thinking and open-minded guy, I do not blindly accept everything the media and corporate America shovels in my direction. For instance, I am very hesitant to support Google Glass and self-driving cars. I am hardly a conspiracy theorist -- just a realist in light of Snowden leaks.
Today, Motorola announces a new feature for the Moto X -- unlock with a tattoo. Yes, the company expects users to embrace a skin-worn unlocking method. While I am sure Motorola's intentions are good (I hope), this is not something I plan on utilizing.
"A phone should be as unique as you are -- not only in the design of your device, but how you use it. Last year at the All Things D 'D11' conference, Regina Dugan talked about new digital tattoo technology that would make it easier to unlock your phone. Now the moment is here: We're excited to see this new technology brought to life for Moto X by Google's Advanced Technology and Projects group and VivaLnk Inc", says Motorola.
The company further explains, "made of super thin, flexible materials, based on VivaLnk's eSkinTM technology, each digital tattoo is designed to unlock your phone with just a touch of your Moto X to the tattoo, no passwords required. The nickel-sized tattoo is adhesive, lasts for five days, and is made to stay on through showering, swimming, and vigorous activities like jogging. And it's beautiful -- with a shimmering, intricate design".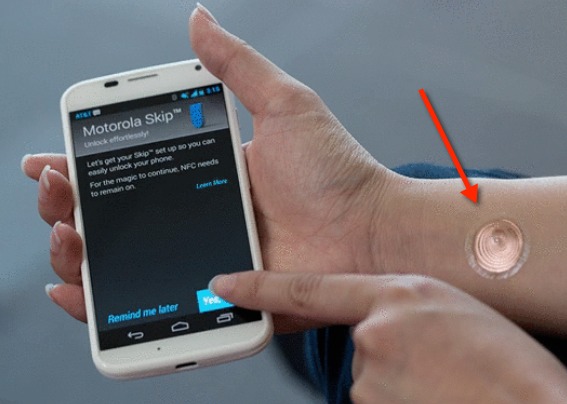 OK, so it is temporary, so it is no big deal right? Wrong. This can simply be the first step in desensitizing consumers to the concept of permanent tattoos or implantable NFC chips for phone unlocking. Let's be honest here, are we really at the point where we do not want to type in a pin or use an NFC dongle on our keys? If we start wearing tattoos, temporary or permanent, to unlock a smartphone, it may be time to take a collective look in the mirror.
Am I simply being paranoid? Would you embrace unlocking your phone with a tattoo? Tell me in the comments.
Photo credit: bikeriderlondon / Shutterstock