Opera 23 adds new options to heart button, promises improved stability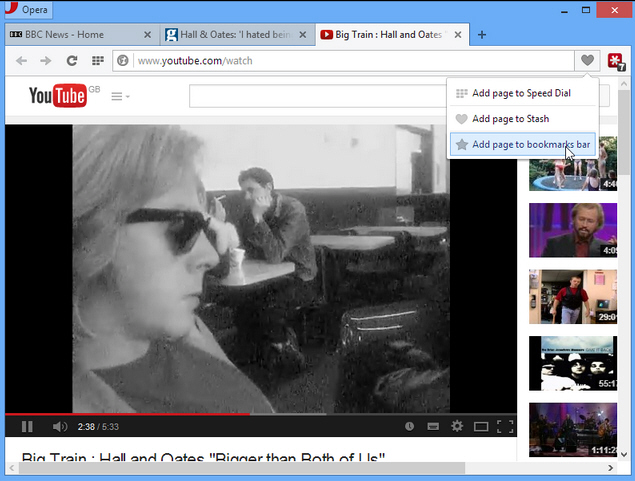 Opera has released Opera 23 FINAL, a relatively minor new release of its web browser for Windows and Mac. The only visible change of note is found in the behavior of the heart button in the Address bar.
The new release also adds UI elements to unblock insecure content on otherwise secure sessions, plus adds search functionality to both Extensions and Themes pages.
Prior to the release of Opera 23, the heart button provided a simple one-click shortcut to adding the current page to the user's Stash, which provides a temporary list of pages users wish to "stash" away for reading later.
Following the development of limited bookmarking capabilities, plus user confusion over how the icon is supposed to work, Opera has now extended the button's functionality. Clicking it now provides a drop-down menu with three options for adding the page to Speed Dial, Stash or the Bookmarks Bar.
In addition to rolling out this change, Opera has confirmed it will be adding more bookmarking and bookmark management features to future builds of the browser.
Also added to the new build are search fields for the opera:extensions and opera:themes pages, allowing users to quickly search their installed add-ons and themes.
The new build also comes with the promise of increased stability and reliability, ensuring that Opera is less likely to fall over should a plug-in freeze or crash. A full list of changes -- including numerous other bug fixes -- can be found at the Opera 23 changelog.
Opera 23 FINAL is available now as a freeware download for Mac and Windows. Also available is Opera 12.17 FINAL.