Create animated GIFs from video clips with Movie to Gif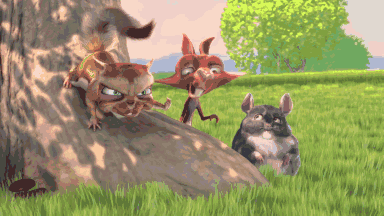 They're extremely basic, horribly limited, just about the most low-tech form of computer animation you can get. But then animated GIFs are almost 25 years old, so we probably shouldn't expect too much. And even now, they're still useful as a reliable way to display simple animations on just about every platform.
We've discussed several ways to create animated GIFs before, but the latest is Movie to Gif, which does exactly what its name suggests: point the program at a video and it'll render a finished GIF for you.
The program has a clear interface with all its main controls on a single pane. Open your source video (all the main formats seem to be supported), it appears in a preview window, and you can scroll through the footage to find the segment you need.
The next step is to choose the start and end point for your GIF. This works much like any video editor -- select the frame, click "Set Start" or "Set End" -- but surprisingly there's no way to play and loop your selection, perhaps a problem if you need to check your timing.
You'll probably want your finished file to be as small as possible, and Movie to Gif provides several options to help. You're able to resize the source video, reduce its speed or frame rate, or set the number of colors to use. It takes some experimenting to find the best settings for a clip, but the process is easy enough, and generally the quality was better than we expected. Even some 64 colour animations were very acceptable.
There are a few small extras we'd like. A "Play" button to play and loop our selection; control over if, and how often our finished animation loops; maybe an option to open the folder containing our finished GIF once it's been created.
Movie to Gif does well where it matters, though, being easy to use and providing plenty of ways to configure your finished animations. That's not bad for version 1.0.1, and there's plenty of time for the other issues to be addressed later.