Microsoft's Q4 FY2014 earnings by the numbers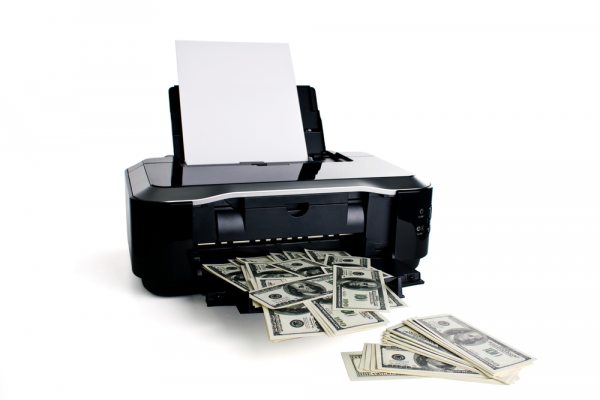 Microsoft has released its earnings results for the fourth fiscal quarter of the year (that is Q2 CY2014), posting revenue of $23.38 billion, gross margin of 15.79 billion and operating income of $6.48 billion. As a result, earnings per share (EPS) came in at $0.55 (below analyst expectations of $0.60).
Revenue, gross margin and operating income are higher than a year before, when they reached 19.89 billion, 14.29 billion and 6.07 billion, respectively. However, EPS is lower, dropping from $0.59. "We are galvanized around our core as a productivity and platform company for the mobile-first and cloud-first world, and we are driving growth with disciplined decisions, bold innovation, and focused execution", says Microsoft CEO Satya Nadella. "I'm proud that our aggressive move to the cloud is paying off -- our commercial cloud revenue doubled again this year to a $4.4 billion annual run rate".
The commercial cloud revenue that Nadella speaks of increased by 147 percent year over year, significantly contributing to the 13.48 billion in commercial revenue. The latter also includes revenue from Windows volume licensing, which increased by 11 percent, and server products, which rose by 16 percent (this includes Azure).
On the Devices and Consumer side, revenue increased by 42 percent to reach $10 billion. Office 365 Home and Personal garnered one more million subscribers (now, at 5.6 million subscribers in total), Bing's advertising revenue rose by 40 percent (its search share in US climbed to 19.2 percent), and Windows OEM revenue grew as well, albeit slightly (only by three percent, aided by 11 percent growth in Windows OEM Pro revenue). Microsoft's new phone-making business brought in $1.99 billion in revenue.
Microsoft's earnings for Q4 FY2014 are impacted by a couple of factors, like its deal with Nokia and job cuts, which amount to $382 million in revenue and $255 million in operating income. Those lower EPS by $0.03. In contrast, a year ago, Microsoft's Surface loss contributed with a negative EPS impact of $0.07.
For the entire FY2014, Microsoft's revenue is $86.83 billion, gross margin is $59.9 billion, operating income is $27.76 billion and EPS is 2.63. "Our solid execution and expense discipline allowed us to deliver a strong finish to the fiscal year", adds Microsoft CFO and executive VP Amy Hood. "As we enter fiscal 2015, we are focused on aligning our resources to strategic investments that we believe will deliver the next wave of innovation, growth, and long-term shareholder value".
Photo Credit: komar_off / Shutterstock