Microsoft's Windows Phone 8.1 lockscreen app close to launch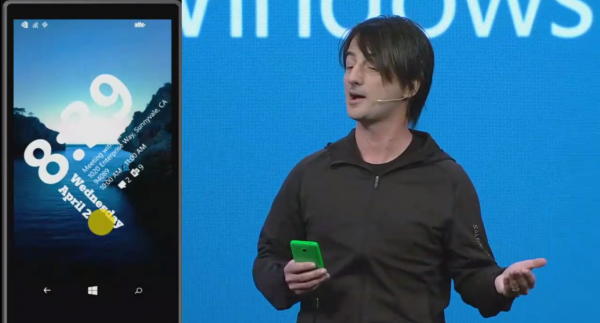 The option to change the Windows Phone 8.1 lockscreen is a new feature Microsoft showcased in early-April, at the unveiling of its new operating system, but that is not yet ready for prime time. As you may recall, Windows Phone head Joe Belfiore has said that it will be available later down the road through a dedicated app.
But, how close are we to its release? Well, Belfiore says that the development of the lockscreen app is in its final stages, with the software giant and prolific Windows Phone developer Rudy Huyn (who also works on the lockscreen app, as announced at Build 2014) now focusing on "loose ends".
Belfiore does not provide an exact launch time, as work is not finished yet, but he says that it is "not too far off". Almost a week ago, Belfiore revealed that a beta is nearly ready, and that it will be available in "perhaps a week".
A new feature was added, though, which is a good thing. Microsoft and Huyn have, however, not yet managed to make the upcoming lockscreen app compatible with Windows Phone 8.1 devices with just 512 MB of RAM, as Belfiore says it will only work on smartphones toting at least 1 GB of RAM.
That excludes the popular Lumia 520, as well as Lumia 620 and Lumia 720. Even the newly-unveiled Lumia 530 is unable to run it, as it also packs 512 MB of RAM. But, other Windows Phone 8.1 users are in luck, myself included.