Formula One websites do battle once more during the Hungarian Grand Prix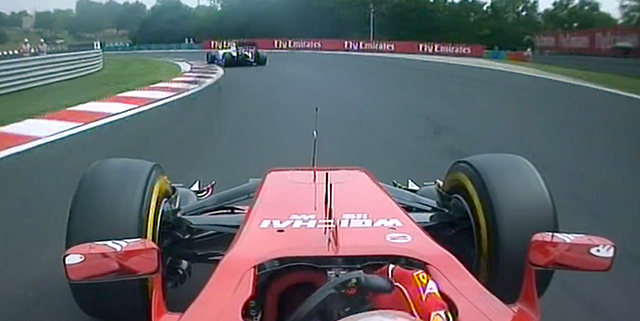 Last week web performance specialist Keynote monitored and compared 11 Formula One constructor team web pages during the German Grand Prix to see how they fared under pressure. The results made for interesting reading.
The Hungarian Grand Prix, staged a couple of days ago, was a classic race, packed with excitement, and topped with a surprise win by Red Bull's Daniel Ricciardo. Keynote monitored the same F1 websites again to see how they did second time around, and as you might expect changing race fortunes did have a noticeable impact on site performance.
Keynote found that during the Hungarian Grand Prix on Sunday (27th July), the Red Bull constructor homepage took longer to load content (9.11 seconds), on average, than it did in the German Grand Prix the previous week (8.8 seconds). Its load success rate also dropped from 99.65 percent to 98.08 percent, which could be due to increased visitors to the site, as a result of Daniel Ricciardo's victory.
"It's interesting to see how the homepage of the Red Bull constructor team site coped with its win at the Hungarian Grand Prix on Sunday, especially since Red Bull beat Mercedes to first place, for only the second time this season", says Thomas Gronbach, digital quality expert at Keynote.
"Daniel Ricciardo's win is likely to have drawn in many visitors to its site and, as such, could be the reason why its online performance was poorer; compared to last week's Grand Prix race in Germany it struggled to load content and had a lower load success rate. The site owners could have better prepared the Red Bull homepage, so that it was able to cope with this level of interest and match its online performance with its success on the track -- a lesson that needs to be learned ahead of the Belgian Grand Prix next month".
"At Keynote, we would recommend that site owners aim for a consistent response time of less than two seconds and a load success rate of more than 99 percent. This will ensure fans, such as those visiting the Red Bull constructor team site, are always able to access the final scores and track its progress throughout the season," concludes Thomas.
| | | |
| --- | --- | --- |
| Measurement | Performance (seconds) | Availability (percent) |
| F1 - Caterham | 4.76 | 95.60 |
| F1 - Ferrari | 4.33 | 100 |
| F1 - Force India | 8.05 | 100 |
| F1 - Lotus | 3.36 | 100 |
| F1 - Marussia | 2.66 | 100 |
| F1 - McLaren | 5.19 | 100 |
| F1 - Mercedes | 5.18 | 98.07 |
| F1 - Red Bull | 9.11 | 98.08 |
| F1 - Sauber | 4.80 | 100 |
| F1 - STR | 8.50 | 98.02 |
| F1 - Williams | 6.64 | 99.86 |