Smartphone market sees stiffer competition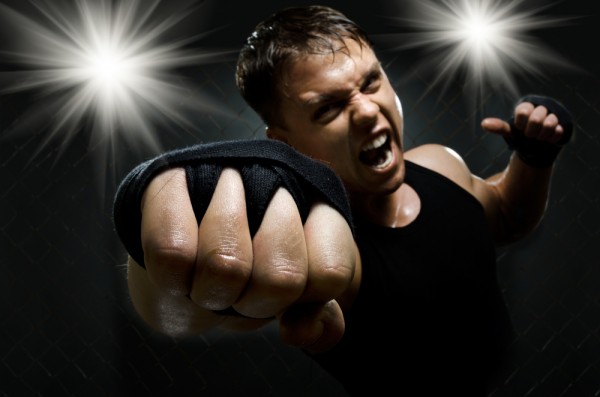 The competition is heating up in the smartphone space, as, in Q3 2014, a dozen vendors have what it takes to shake up the top five smartphone makers list, according to a new report from research firm IDC. Judging by the standing from Q2 2014, the likely players in danger of losing their spots are Huawei, Lenovo and LG.
Samsung and Apple continue to be in a position of strength, with the two being responsible for 25.2 percent (74.3 million) and 11.9 percent (35.1 million), respectively, of the 295.3 million smartphones shipped in the quarter that ended June 30. That said, both lost market share compared to Q2 2013, when they claimed 32.3 percent and 13 percent, respectively, thanks to shipments of 77.3 million and 31.2 million units, respectively.
IDC estimates that smartphone shipments will top 300 million units for the first time, in Q3 2014. Compared to Q1 2014, in Q2 2014 shipments grew by 2.6 percent, which makes it a record quarter according to IDC. "A record second quarter proves that the smartphone market has plenty of opportunity and momentum", says IDC program director Ryan Reith. "Right now we have more than a dozen vendors that are capable of landing in the top 5 next quarter. A handful of these companies are currently operating in a single country, but no one should mistake that for complacency -- they all recognize the opportunity that lies outside their home turf".
So which vendors are likely to threaten the position of established competitors? "As the death of the feature phone approaches more rapidly than before, it is the Chinese vendors that are ready to usher emerging market consumers into smartphones", says IDC senior research manager Melissa Chau. "The offer of smartphones at a much better value than the top global players but with a stronger build quality and larger scale than local competitors gives these vendors a precarious competitive advantage".
Here is what else you need to know from the report. Samsung's Galaxy S5 shipments were in the millions of units, and Galaxy S4 and Galaxy S3 shipments remained strong despite the devices' age. Apple is stronger in BRIC markets, but consumers are waiting for the iPhone 6 to launch, with its bigger display. Huawei and Lenovo are growing outside of their home country, China. And, LG's new G3 looks to be a hit.

While IDC has yet to launch its report on the market share of smartphone operating systems, we have some information from Kantar Worldpanel ComTech regarding how Android, iOS and Windows Phone fare in Europe, US, China, Australia and Brazil.
In Europe, Android and Windows Phone grew in Q2 2014, compared to the same period of last year, reaching 74 percent and 8.8 percent, respectively (up from 72 percent and 6.9 percent, respectively). Apple's iPhones lost a bit of market share, dropping to 15.3 percent from 15.7 percent.
"Android continued to grow its share across Europe in the second quarter of this year, thanks to smaller manufacturers such as Wiko, Huawei and Alcatel OneTouch pushing the platform", says Kantar Worldpanel ComTech strategic insight direction Dominic Sunnebo. "Samsung still remains the dominant manufacturer of Android handsets with a 44.1 percent share across the five largest European markets. Meanwhile, Apple's share of the European market remains fairly static. Interestingly, in its largest EU market, Great Britain, sales of the iPhone 5c have surged to almost equal that of the iPhone 5s. The iPhone 5c continues to attract a different audience from the 5s, with its customers tending to be female, mid to late adopters and less affluent".
Meanwhile, in US, Android gained some market share (62 percent, up from 51.5 percent), while both iOS and Windows Phone dropped in market share (to 31.5 percent from 42.5 percent, and to 3.8 percent from 4 percent, respectively).
"In the USA, Samsung's marketing power continues to play a key part in driving sales of the S5", says Sunnebo. "Some 61 percent of Galaxy S5 buyers recall seeing TV ads relating to the handset while 40 percent remember seeing online advertisements. Its brand resonance, coupled with Samsung's strength in stores are coming together to help it challenge Apple's dominance. Some 64 percent of consumers that were recommended a brand in-store were recommended Samsung".
In China, Android's market share reached 84.3 percent, up from 69.9 percent, while both iOS and Windows Phone lost market share (dropping to 12.8 percent from 24.7 percent, and to 0.9 percent from 2.9 percent, respectively).
"Chinese consumers tend to switch brands far more often compared with other markets", adds Sunnebo. "The balance of power in the Chinese mobile sector can change incredibly quickly and the current momentum behind Xiaomi off the back of its latest product announcement, the Xiaomi Mi4, shows that the company's success isn't expected to slow down any time soon. Significant numbers of existing smartphone users are looking to switch to Xiaomi -- some 8 percent of Apple customers, 12 percent of Samsung customers and 13 percent of Nokia customers are all actively planning to switch to Xiaomi when they upgrade. This number is even higher for local brands such as Huawei and ZTE reinforcing its standing as the one to beat".
Android is also strong in Australia (68 percent market share, up from 64.8 percent) and Brazil (89 percent market share, up from 79.8 percent). In the former market, iOS ranks second with 25.5 percent (down from 27.4 percent), while Windows Phone comes in third (with 5.3 percent, up from 5.2 percet) and second (4.5 percent, down from 6.2 percent), respectively.
Photo Credit:  tankist276/Shutterstock