Microsoft announces Wireless Mobile Mouse 3500 Halo Limited Edition: The Master Chief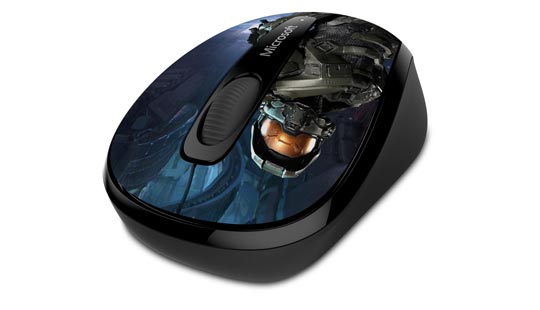 Nerds love things that are "limited edition". Once we hear that something will be in limited supply, we just have to have it. If a company released a limited edition Game of Thrones Pet Rock for $500, it would probably sell out. Make them individually numbered and you can probably get double.
Of course, some limited edition items are rather cool. Hell, I have been known to get caught up in the hype, buying limited edition art prints and vinyl figures. Most recently I scoured the internet in search of a limited edition Titanfall Xbox One controller and I don't even own that console or game! Why did I need it then? I wanted it to use on my Windows machines, and I couldn't be caught dead using the normal black one, right? Today, Microsoft announces another limited edition peripheral -- the Wireless Mobile Mouse 3500 Halo Limited Edition: The Master Chief (phew, long product name!). This is being released to celebrate Halo: The Master Chief Collection for Xbox One.
"It features a battery life of up to eight months and BlueTrack Technology, so you can play, browse and work on virtually any surface. Now fans can show off their passion for the Halo saga and bring the video game icon from their living room and take the Master Chief with them almost anywhere. Stepping right out of the Halo universe, the design features the Master Chief's MJOLNIR Powered Assault Armor and captures every detail you know from the game with screen accurate detail from Chief's two-tone green armor to his iconic gold hued visor. This Limited Edition design will appeal to longtime fans as well as newcomers and is a must-have addition to any fans' collection of Halo memorabilia", says Microsoft.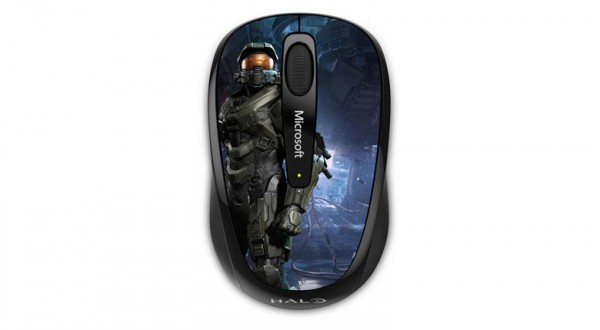 The company further explains, "you'll appreciate how this wireless mobile mouse comfortably fits your hand and your mobile lifestyle. Use it just about anywhere, even on a rough park bench or your living room carpet, relying on Microsoft BlueTrack Technology. When it's time to pack up and go, you'll hardly notice the tiny transceiver. Keep it plugged into the USB port, or stow it in the bottom of the mouse for travel".
Are people really using mice on their living room carpet? OK, whatever. Strangely, even though it is a video game-themed peripheral, it is not a gaming mouse. Could you use it to game, though? You could, but it is really not meant for that. No, it is a basic travel mouse that has a Halo-themed paint job, and that's OK. Believe it or not, gamers also perform normal computing tasks and have regular jobs. This mouse will allow them to let their freak-flag fly and show off their love for Halo in a non-gaming setting.
Microsoft makes great mice and at $29.95 it is reasonably priced. Sadly, it will not be released until October; however, you can pre-order it today by clicking here.
Will you buy this mouse? Tell me in the comments.