The Core i3 and i7 Surface Pro 3 models went on sale today -- did you buy one?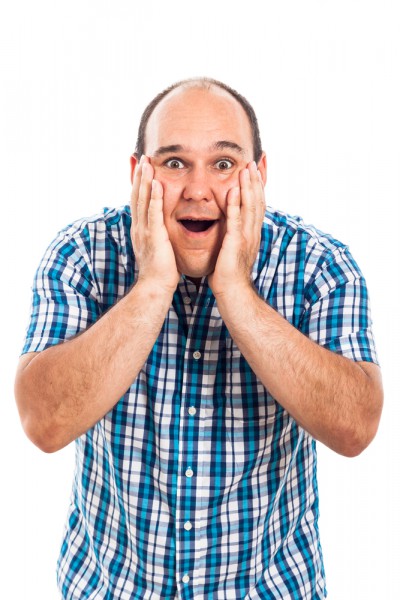 Very rarely in the technology world, do we get to experience a truly game-changing product. Sure enough though, the world was treated to just that in 2014 with the Surface Pro 3. Don't get me wrong, the previous iterations of the Surface Pro were good and fundamentally the same, but the 3rd finally achieved the original vision. You see, the iPad was revolutionary, but forced the user to think of devices as home computing vs. mobile. In other words, the user had to compromise and give up productivity for portability and convenience. The Surface Pro 3 literally rewires one's brain to no longer think of computing as dichotomy -- you can have your cake (tablet) and eat it too (laptop).
Recently, I wanted to achieve root access on an Android tablet. Of course, the process required Windows. So what did I do? I connected the Android tablet to the Surface Pro 3 with USB and accomplished my goal. I came away from that experience feeling like the Android tablet was a toy. To use a car analogy, with the USB cable between them, it was like the Surface Pro 3 was a Ford F150 and it was jump starting a Fiat. Well today, the F150 -- I mean, Surface Pro 3, gains two more models in addition to the existing Core i5. Yes, the less expensive i3 and more powerful i7 have arrived!
"Today, Surface Pro 3 models featuring 4th Generation Intel Core i3 and Core i7 processors go on sale in Canada and the United States at Microsoft Stores, Best Buy, as well as other Surface retailers and authorized device resellers. Surface Pro 3 is the first generation of Surface Pro for which we've offered this range of configurations. We did this to so that our customers could decide which Surface Pro 3 is right for them. This is the tablet that can replace your laptop, and we know that laptops and tablets are used differently by different people. The new range of products accommodates this with a different processor, memory and storage of options and price points", says Panos Panay, Surface Guru.
Panay further says, "ultimately, you'll decide which Surface Pro 3 is right for you -- whether it is high performance or great capabilities for web browsing and working in Office. You'll balance this with what you want to spend. You'll think about how the machine looks, how solid and reliable it feels, and how it's going to help you accomplish the specific things you do or plan to do".
While I use the i5 variant every day and feel it is perfect, I can understand people needing more power or even requiring less. Quite frankly, the Core i3 Surface Pro 3 would be an awesome back to school computer for students of all ages. Starting at $799, you can equip your kid with some extremely impressive tech that should make learning and taking notes easier. Don't forget, every model comes with the Bluetooth pen -- this will make note-taking far better as the student can draw ideas and concepts as the teacher does on the board. You can see a student using this model in the video below.
So, did you buy one today? Will you be buying one? Tell me in the comments.
Photo credit: Jan Mika / Shutterstock