Timex Ironman One GPS+ smartwatch is truly smart -- doesn't need smartphone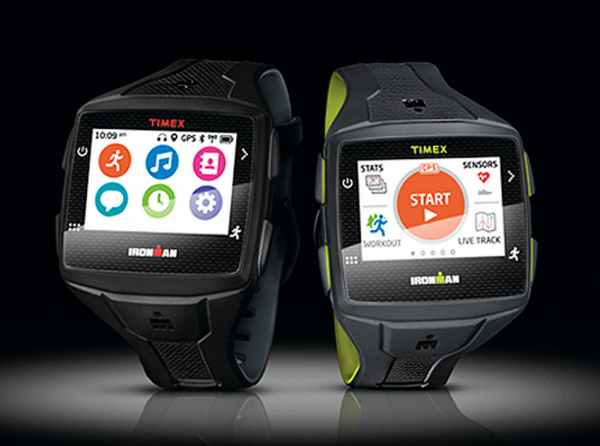 Everyone is jumping on the smartwatch bandwagon lately. The problem is, the watches often aren't all that smart. You see, manufacturers seem intent on making them extensions of smartphones. In theory, linking the two together makes sense; however, to be truly smart, the watch should be an independent device.
Today, famed watch-maker Timex bucks that trend and announces its new smartwatch -- the Ironman One GPS+. Not only does the watch work without a smartphone, it has its own cellular data connection. Intrigued? Read on.
"The introduction of the Timex Ironman One GPS+ smartwatch represents an exciting opportunity for Timex in the smartwatch category, as we build upon the rich, authentic tradition of the Timex brand, as well as our 160 year heritage. For nearly three decades, Timex Ironman has provided athletes with innovative solutions to enhance their training experiences. Our collaboration with industry stalwarts Qualcomm and AT&T has enabled us to introduce the first smartwatch that offers stand-alone wireless connectivity without a phone and has great appeal to a broad range of fitness enthusiasts as well as tech-savvy individuals and those who simply wish to make a statement", says Anette S. Olsen, Chairman of Timex Group.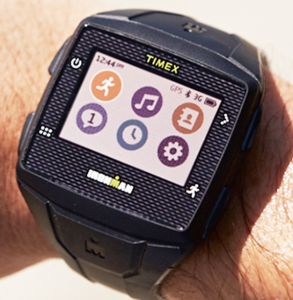 Timex touts the following features:
Stand-alone wireless connectivity without a phone
Email-based messaging capabilities
Tracking capabilities that communicate the user's location to friends and family anytime, anywhere
Custom-built "Find Me Mode" safety solution, which allows users to send an alert with exact location in case of an emergency
Ability to track speed, distance and pace in real-time and instantaneously share performance metrics through your favorite social media and online fitness platforms
Water resistance up to 50 meters, an essential feature for water exposure, training in the rain or swimming
Built-in MP3 component with 4 GB of memory to play music via a Bluetooth headset
Always-on, sunlight-readable, high-resolution touch display
One year of data connectivity by AT&T included for US and Canadian subscribers
As you can see, the watch can function on its own, independent of a smartphone. This is really cool because if your smartphone battery dies, the watch does not become a fancy bracelet. Plus, the data connection makes it great for safety, as it can tell people where you are if lost or hurt. The best part? The first year of data is free!
Unfortunately, it is not inexpensive. At $399, you had better be sure you need this device -- it is hardly priced low enough to be an impulse buy. Don't worry, you have time to save up, as it will not be in stores until November.
Will you buy the Ironman One GPS+? Tell me in the comments.