Microsoft bets on dumb phone to help Windows Phone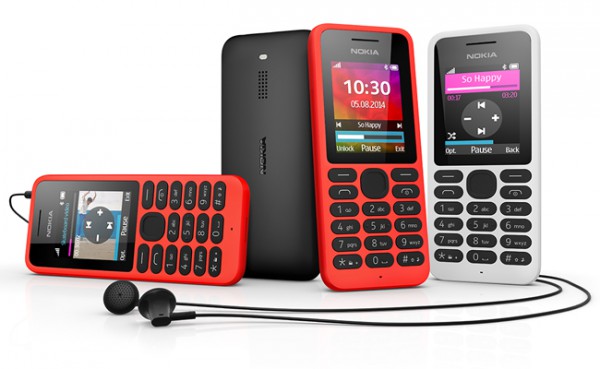 Microsoft is right to ditch Nokia brands that may interfere with its Windows Phone plans. X devices of questionable value and out of fashion Asha feature phones do not represent the future. But, the company's homebrew smartphone platform might, and it needs all the attention it can get to become an immediate rival to Android and iOS. Right now, consumers are not seeing Windows Phone as a top pick, so changing this perception should be the one and only task Microsoft should undertake as far as phone-making is concerned.
Yet, today, Microsoft announces a new dumb phone, known as Nokia 130, which it calls "the most affordable mobile phone with video and music player". It costs €19, which is much, much less than what a prospective buyer can expect to shell out for an entry-level Nokia Lumia Windows Phone, like, for instance, Lumia 520. So why is Nokia 130 here?
"As demand in the affordable mobile segment continues to grow, Microsoft remains committed to delivering market-leading mobile innovation at each and every price point", says Microsoft Phones corporate vice president Jo Harlow. "It is estimated that at least 1 billion people in the world still do not have a mobile phone, while at the same time there is increasing demand for reliable backup phones in both mature and high-growth markets". (Or so Microsoft would like us to believe.)
Aside from being a potentially solid backup phone, the real reason that I see for Nokia 130's existence is to keep the Nokia brand alive in people's minds and hearts, in markets where smartphone penetration is currently low and people cannot yet afford to purchase such devices, until the right Windows Phone offerings come along, without spending a fortune to do so.
Sure, there is a market for backup phones too, but how big is it really? I personally am not aware of anyone who's purchased a smartphone and is looking for a dumb phone to keep as a backup. That said, and Microsoft also makes this point in this blog announcement, Nokia 130 makes sense as a vacation phone; it would not represent a major financial and personal loss if stolen. But, again I ask, is there a market here? So, we're left with what I said before -- keeping the Nokia brand alive to make it easy for future, dirt-cheap, Windows Phones to thrive; it's easy to make it happen through devices that virtually anyone can buy, and a lot of people will.
Nokia 130 is a dumb phone for dumb phone buyers. That means it stays true to the core of the dumb phone by offering lots of standby time (up to 36 days in single-SIM trim and up to 26 days in dual-SIM trim), physical buttons, and externals which appear to be typical of old Nokia phones (meaning, durable). It also has a 1.8-inch color screen, a storage expansion slot, Bluetooth, USB, FM Radio, LED flash (works as a flashlight), and can play music for up to 46 hours or videos for up to 16 hours.