Xiaomi's MIUI 6 beta is here and the Android ROM shames Google's stock experience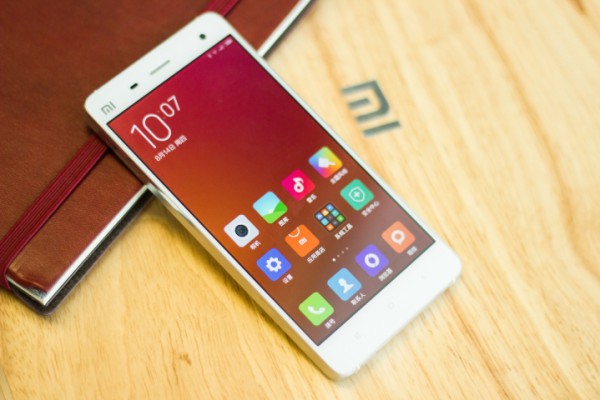 As a Linux user and lover, I prefer Android smartphones to iOS. While I love the freedom and functionality of Google's mobile operating system, there is one thing I hate -- the UI. That is a pretty big deal and usually a deal-breaker for a consumer. However, I put up with the dreary UI and clunky app drawer because I can customize it with different launchers, wallpapers and icon packs. While this is passable, I long for a redesign to mimic something similar to iOS 7. I crave beauty and art, but alas, Google seems disinterested in doing anything radical -- Android L "Material Design" seems too safe and boring.
The design savior for many years has been the Chinese-born ROM, MIUI; however, as more and more devices ship with impossibly hard-to-hack locked bootloaders, the gorgeous ROM has not been ported to as many devices; even unofficially. And so, users have been limited to MIUI-styled launchers, but not the full experience. Excitingly, MIUI 6 is now released in beta form, but sadly, most Android users will not be able to flash the beta, or the final version for that matter. This locked bootloader nonsense is a tragedy, as MIUI 6 is sexy as hell and puts Google's vision of Android to shame.
"We believe that it takes more than just good features to create a beautiful design. From orderly workflows, clear hierarchies and fluent responses, we believe that good design exists in everytap, drag and pinch you make. Natural and intuitive, just the way it should be. This is MIUI 6. It's visually stunning, stunningly simple. It's the start of a new chapter", says Hui Yan Zhao of Xiaomi.
Besides being full of eye-candy and beauty, it also has a strong focus on security. Meredith Han of Xiaomi explains, "with MIUI 6, you won't need extra safety tools. Top security is guaranteed within the operating system to protect against malicious apps and viruses. The built-in Permission in MIUI 6 prevents unauthorized apps from accessing your data without your permission. Besides, the exclusive Virus Scan helps you check and kill virus before installing any app. We've got it covered. Clean Master, the world's most downloaded Android cleaner, is built-in to help you free up storage. With complete network control features, Data Usage is capable of helping you monitor network traffic and save data".
While some people argue that Xiaomi copies Apple with its designs, I have never found this to be true. Sure, there are similarities, but it is not simply a clone of iOS. Actually, it is far more advanced and beautiful than the fruit-logo company's mobile offering. Unfortunately, like stated earlier, due to locked bootloaders, most Android phone owners will not even have the chance to try it.
If you are an Android fan, I urge you to watch the video below and tell me in the comments if you find it more appealing than stock Android.