Business feud DDoS attack lasts for 38 days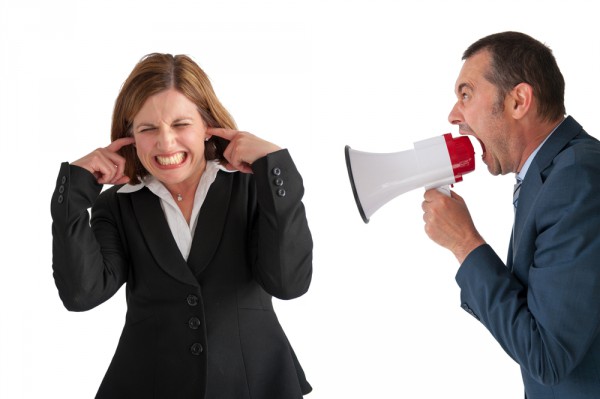 Back in May we reported on Incapsula's packet filtering solution for combating DDoS attacks. Today the company reveals details of how its 'Behemoth' system has mitigated a massive multi-vector DDoS attack.
The attack lasted 38 days, during which Incapsula's scrubbing servers filtered out 50+ petabits (51,000+ terabits) of malicious traffic. While the attackers did switch between several targets, they consistently targeted the websites of one Incapsula client -- a video game company.
The game company was clearly the true target of the attack. This combined with the extreme determination of the attackers has led Incapsula to conclude that it was the result of a business feud. The goal being to take down the company's online business.
The theory is reinforced by the fact that most of the malicious packets were coming from the same IP ranges. This indicates that the attackers had access to powerful network resources that were strong and reliable enough to keep up a sustained offensive. Not what you'd expect from an off-the-shelf botnet.
The attackers tried a number of different approaches from massive network layer DDoS attacks to focused application layer (HTTP) floods, followed by dozens of SQLI and XSS attempts. All of these were foiled by Incapsula's Web Application Firewall, providing a real-world test of the Behemoth scrubbers' capabilities less than a month after their initial roll out.
This reinforces the view of Gur Shatz, Incapsula CEO and Co-Founder at the service's launch. "We can now protect any IP network via our cloud service, and shut down very aggressive attacks aimed not just at websites and applications, but at core infrastructure".
More information about protecting against DDoS attacks can be found on Incapsula's website. There's a look at how the Behemoth system coped with the attack in infographic form below.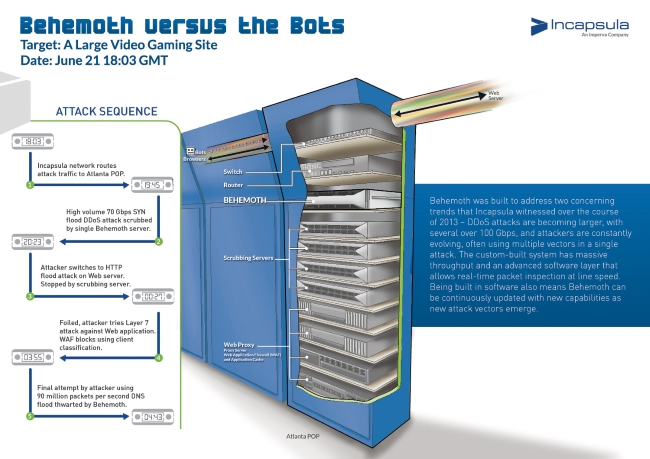 Image Credit: eelnosiva / Shutterstock