FileCruiser delivers private cloud storage for business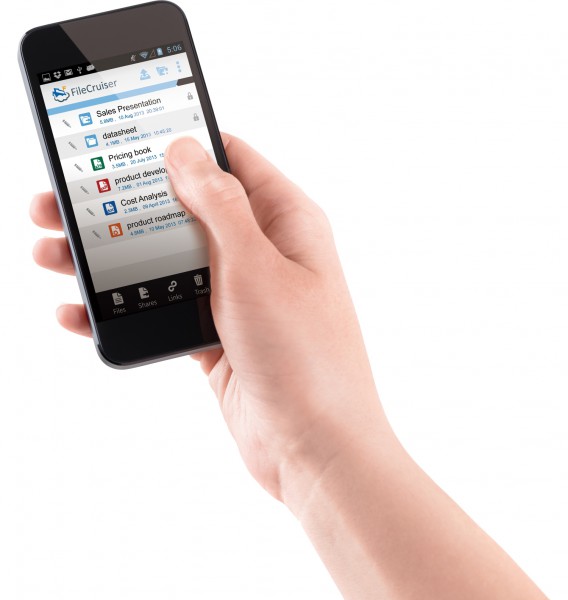 The move towards BYOD in business is bringing a number of new challenges. Not least of these is how to safely and easily share data across a number of devices.
Public clouds provide a tempting option but there are risks in terms of security and control. Now storage company PROMISE Technology is addressing these concerns with a new product called FileCruiser which allows enterprises to build an on-premise cloud. This means admins can manage the entire system, including hardware and software configuration, eliminating the security concerns of storing confidential data on public services.
FileCruiser intelligently syncs files across all of a user's devices and has apps for both iOS and Android. It offers anytime, anywhere data access as well as providing FTP replacement for file sharing, team collaboration tools and email attachment integration. FileCruiser can support thousands of accounts and gives administrators control by allowing them to set limits on the size and types of files users are allowed to upload and sync.
"Cloud storage is an enabler for innovation, collaboration and productivity," says James Lee, CEO of PROMISE Technology. "It provides a means for mobile access that keeps workers connected and contributing. This is one of the reasons we see the amount of data being stored in the cloud growing at such a rapid pace. However, we know that in a business setting, security continues to be a top concern. With FileCruiser we're not only offering Dropbox-like services, but also building in enterprise level security in a platform that is designed to be deployed as a private cloud to deliver the highest level of protection".
Key features include the ability to sync large files, resume support to continue transfer after a connection is broken, team collaboration features and role-based access permissions. Enterprise grade security is on offer too with features including a remote wipe feature, encryption of data and two-factor authentication.
PROMISE will be demonstrating FileCruiser at VMWorld 2014 in San Francisco next week or you can read more on the company's website.