MultiHasher is an excellent file hash calculator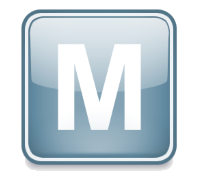 MultiHasher is a very well-designed file hash calculator which comes packed with essential features and functionality.
The good news starts with the download. It's free, a compact 2.75MB and entirely portable, just unzip and run.
You're then able to add selected files, a folder, a folder tree, a path, even a running process. The program immediately calculates and displays CRC32, MD5, RIPEMD-160, SHA-1, SHA-256, SHA-384 and SHA-512 hashes (you can enable or disable any of these individually if you're not interested).
If necessary, the results can be saved using various checksum formats (SFV, SHA1, SHA256 and so on). Reopen that list later and MultiHasher will rerun its calculations, compare the latest hashes with those saved and highlight any files which have changed.
Integrated VirusTotal support means you're able to query VirusTotal with the hash for any file, a very fast way to check whether it's malware.
You're able to search online for any of these hash values, too. If a file on your system has been renamed then this could reveal its true identity.
Bonus features include optional Explorer integration, allowing you to calculate file hashes directly from their right-click menu.
But perhaps best of all, MultiHasher comes in an interface which consistently works as you'd expect. You can resize the window, double-click a hash for more details, right-click to view other options, press Ctrl+A to select all the hashes, Del to delete them. It's all very straightforward.
Put it all together and MultiHasher is a great file hash calculator, powerful yet easy to use. Go download it immediately.