India gets its first Firefox OS smartphone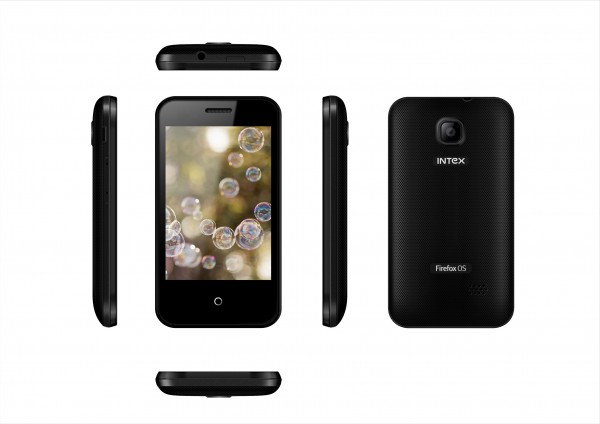 For Firefox OS to become mainstream, the open-source smartphone operating system has to reach as many important markets as possible, through devices that are more than capable of meeting the needs of local buyers. When it comes to India, Mozilla is confident that the new Intex Cloud FX has what it takes to woo local consumers.
The launch of Cloud FX marks the first contact Indian buyers will have with Firefox OS, as it is the first device of its kind to be available in this Asian market (and, the whole of Asia). That places it in the difficult position of having to set the right tone for Firefox OS, and upcoming handset launches, in one of the largest smartphone markets worldwide. Fail now, and all hope may be gone forever.
Luckily for Cloud FX, its price of less than Rs2000 (roughly $33) makes it a solid option for first-time smartphone buyers, who are far less demanding of a smartphone compared to the rest of the crowd, as it hits the Indian market this week.
"The positive consumer feedback from other markets tells us that people like the unique user experience and openness we're building with Firefox OS", says Mozilla president Dr. Li Gong. "With support from Intex, Firefox OS smartphones in the ultra-low-cost category will redefine the entry-level smartphone and create strong momentum in Asia".
What does it pack? Well, details are scarce regarding Cloud FX, but its maker says it will "come equipped with all the key features of a smartphone at a never before price without compromising on the quality". Whether that is true or not, I'll let you be the judge of that. Here are the main hardware specifications that we know, so far: 3.5-inch display, 1 GHz processor, 2.0 MP main camera, 4 GB of internal storage (that is expandable), dual-SIM support, Wi-Fi, and Bluetooth. It is not exactly a low-end Windows Phone or Android killer, but it may prove to be a hit. Intex expects its total sales (including those of the Cloud FX) to double this year, hitting the 3 million units mark.