Samsung's Gear S smartwatch is not useless without a smartphone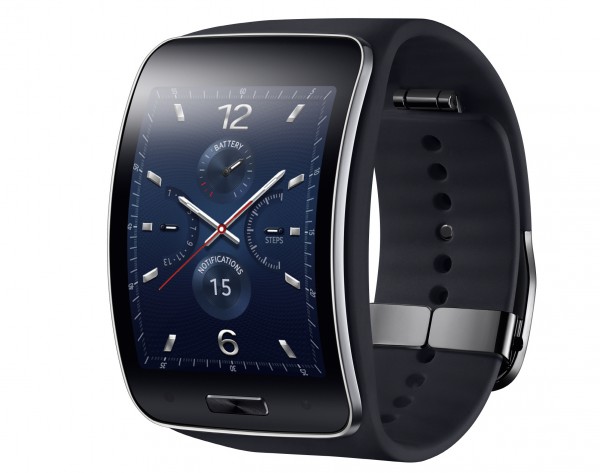 One of the biggest weaknesses that a typical smartwatch has is that it relies on a smartphone to do most things it advertises. Answering a phone call? It has to be paired to a smartphone. Seeing Facebook notifications? It has to be paired to a smartphone. Reading your email? It has to be paired to a smartphone. The list goes on and on and on. You might just as well pick up your smartphone and do all those things; it just works.
Samsung has decided to do something about it, as, today, the South Korean maker unveils a smartwatch that does not have a smartphone addiction. That's because the new Gear S has its own cellular connection, which allows things like social notifications to be displayed without being paired to a smartphone. It's grown up. Who knows, it might even decide to move out of the smartphone's shadow one day and create its own path. It's got what it takes.
"The Samsung Gear S redefines the idea of the smart wearable and the culture of mobile communication. It will let consumers live a truly connected life anywhere, anytime", says Samsung CEO JK Shin. I admit I haven't told you the whole story. Gear S also has Bluetooth and Wi-Fi on board.
Among other things, it can deliver notifications from apps, reply to messages use S Voice, and make and receive calls, without a smartphone. When it's paired to a smartphone, calls can be forwarded. All of this independence has a negative effect on battery life, of course, as Samsung quotes typical usage at two days, using the built-in 300 mAh battery.
Gear S comes with an operating system which supports widgets, delivers news from The Financial Times, and offers turn-by-turn navigation information using HERE technology, just to name a few of its features. You might expect it to leverage Google's Maps, but it's not running Android Wear. Gear S is powered by Tizen, Samsung's own mobile platform.
Naturally, Gear S also works as a fitness tracker, as it has a plethora of sensors, GPS and dedicated software features to allow users to track their runs or count steps, among other things.
Since this part cannot end without the specs, here they are: 2-inch Super AMOLED display with a resolution of 360 by 480; 1 GHz dual-core processor; 512 MB of RAM; 4 GB of internal storage; IP67 dust and water-resistance certification; Wi-Fi 802.11 b/g/n; A-GPS with Glonass; Bluetooth 4.1. It comes in at 39.8 x 58.3 x 12.5 mm.
Alongside Gear S, Samsung also unveiled Gear Circle. It allows Gear S users to take calls, listen to music, and use voice commands, when paired via Bluetooth to the smartwatch. Here's the funny bit. It features "a magnetic lock which clasps around the user's neck when not in use, as well as a vibrate function to signal incoming calls and notifications". Yeah, it can double as an e-collar (you know, the sort of thing that dogs have around their necks, but tailored for Gear S users). And here it is.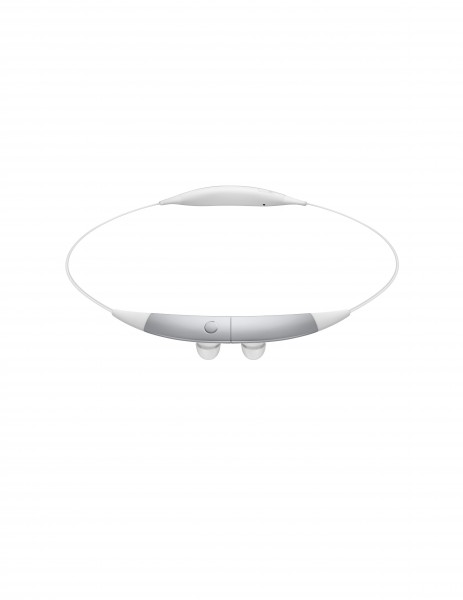 You can expect to see Gear S and Gear Circle in stores, starting in October. Global availability is planned. There is no information regarding pricing at this stage.