Microsoft selling Acer E15 for $199 -- an awesome back-to-school laptop deal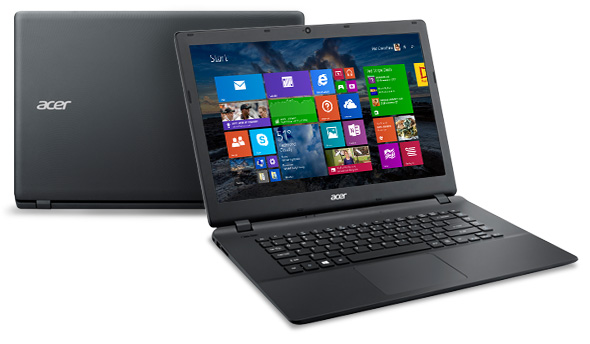 Nowadays, it feels like many children can be unappreciative (I'm sure yours are great though!). Whenever I go to Walmart or Target, there are sure to be whiny little ones begging and demanding things from their parents. If their parents do give-in and buy whatever they want, there is a chance it will be broken within a week.
This is the problem with buying a child a laptop. Sure, they may need a computer for school, but if you buy them an expensive unit, they could ruin it by spilling juice on the keyboard or stepping on the screen. In other words, buying a top-of-the-line laptop for a child could be like flushing money down the toilet. Luckily, Microsoft has the perfect back-to-school deal; a $199 15.6-inch laptop, that looks very sexy and thin.
"From running Office programs to kicking back with a movie, the Acer Aspire E 15 makes the perfect laptop for all your computing needs. Its 15.6-inch display provides big, bright views for everything you're looking at, and is great for keeping multiple windows and folders open at the same time. It's also powered by an Intel Celeron processor and 4GB of memory for smooth and efficient performance for a wide range of tasks", says Microsoft.
This computer is ideal for surfing the web, writing papers, and editing photos. The 500GB hard drive is very roomy, but a bit slow at 5400RPM. There is no optical drive to be found, although you can add an inexpensive one via USB later if you really need it. The large 15.6-inch display makes working at a desk or table a dream, as your kid won't have to stare at a tiny screen.
Specs:
| | |
| --- | --- |
| Display | 15.6 in HD widescreen CineCrystal LED-backlit (1366 x 768) |
| Processor | Intel Celeron N2830 2.16 GHz with Burst frequency up to 2.41 GHz |
| Memory | 4GB DDR3L 1333 MHz |
| Hard drive size | 500GB 5400 RPM HDD |
| Operating system | Windows 8.1 with Bing, 64-bit |
| Optical drive | None |
| SD card reader | Yes |
| Video | Intel HD Graphics with shared graphics memory |
| Ports | 1 USB 3.0 • 2 USB 2.0 • HDMI • Headphone output/Microphone input combo • LAN (10/100/1000) |
| Battery | 3-cell lithium-ion (up to 4.5 hours)* |
| Camera | Acer Crystal Eye webcam |
| Wireless | 802.11b/g/n (Miracast enabled) |
| Bluetooth | Yes |
| Dimensions | 14.74 x 9.84 x 0.63 in (374.39 x 249.93 x 16.00 mm) |
| Weight | 4.73 lbs (2.14 kg) |
Is this a top-of-the-line computer? Hell no, but it is a lot of bang for your buck. It is infinitely better and more functional than a Chromebook at the same price. Best of all, at $199, if your kid spills juice on it, you are only out a couple hundred dollars.
If you are interested, you can buy it here.