Smartphone shipments show strong growth as Android dominates emerging markets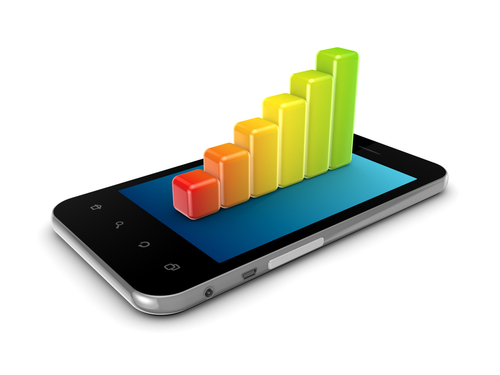 More than 1.25 billion smartphones will be shipped worldwide in 2014, up 23.8 percent over last year, despite a slowing of growth in more mature markets, according to the latest data from IDC's Quarterly Mobile Phone Tracker.
Growth in mature markets has slowed to 4.9 percent but emerging markets are surging ahead with 32.4 percent growth. Since these emerging markets have accounted for more than half of smartphone shipments since 2011 this is perhaps not too surprising.
"The smartphone market, which has experienced runaway growth over the last several years, is starting to slow. Mature markets have slowed considerably but still deliver strong revenues with average selling prices (ASPs) over US$400. Meanwhile, many emerging markets are still barreling along, but with ASPs of less than US$250", says Ramon Llamas, Research Manager with IDC's Mobile Phone team. "The key for vendors now is to maintain a presence in the higher-margin mature markets, while establishing a sustainable presence within the fast-growing emerging markets. To enable this strategy, operating system companies are partnering with OEMs to provide low-cost handsets".
Looking ahead to the end of the year, IDC expects emerging markets to account for 73.5 percent of all smartphone volume shipped. This is being driven by Android devices which are expected to take up 88 percent of the volume. Further ahead, emerging market smartphone volume is expected to reach 1.4 million units by 2018, accounting for 79.5 percent of worldwide volume.
"The support that Google's Android platform has received from over 150 handset manufacturers has allowed it to gain the share it has in emerging markets", says Ryan Reith, Program Director with IDC's Worldwide Quarterly Mobile Phone Tracker. "The lack of constraints around hardware and software specifications has helped bring to market many low-cost products, a lot of which could be considered borderline junk. With Google's recent announcement of Android One, they hope to change this by laying out a set of standards for manufacturers to follow".
Aside from growth in volume shipments, IDC sees a move towards larger screen mobiles, or phablets, which it expects to grow from 14 percent of the market this year to 32.2 percent in 2018. Apple's expected entry into this field should give it the ability to drive replacement cycles in mature markets.
More information about the IDC Worldwide Quarterly Mobile Phone Tracker is available on the company's website.
Photo Credit: 3Dstock / Shutterstock