Intel reveals its first 8-core desktop CPU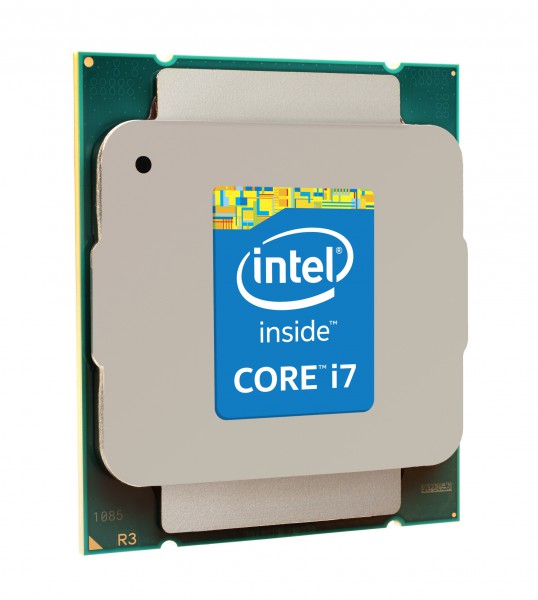 Despite continuing reports of its death, the desktop computer still has a place in the world, particularly amongst power users and gamers. It's these people that Intel has squarely in its sights with the new Core i7-5960X Extreme Edition processor.
Intel's first 8-core desktop CPU features 16 computing threads which, along with support for the latest DDR4 memory, will enable some of the fastest desktop systems yet seen. Combine this with the new enhanced Intel X99 Chipset and you also have robust overclocking capabilities which will allow enthusiasts to tune their systems to extract maximum performance.
"We're thrilled to unveil the next phase in our 'reinvention of the desktop' we outlined earlier this year", says Lisa Graff, vice president and general manager of Intel's Desktop Client Platform Group. "This product family is aimed squarely at those enthusiasts who push their systems further than anyone, and we're offering the speed, cores, overclocking and platform capabilities they have asked us for".
Launched at the Penny Arcade Expo in Seattle, Intel used the event to demonstrate the new processor's ability with various gaming titles. It has been working with a number of OEMs, memory and motherboard makers and graphics partners to unlock maximum potential from the product.
Companies involved in the gaming industry are particularly excited by the new processor. Alienware's general manager, Frank Azor says, "It was an easy decision to work with Intel to bring its new eight-core extreme processor to our new flagship gaming desktop, the Alienware Area-51. Using new overclocking and monitoring features in Alienware Command Center 4.0, we've been able to really push the processors to the fullest extent and are seeing impressive overclocking headroom. This new Intel processor lineup is the perfect choice for gamers who demand the absolute best performance from their systems".
For those with slightly less need for speed, Intel has also announced a range of 6-core, unlocked enthusiast CPUs. All the new processors will be available from this week with prices ranging from $389 to $999. You can find out more about the line up on the Intel website.