Buy your next Dell computer using Facebook, Twitter, Google+ or LinkedIn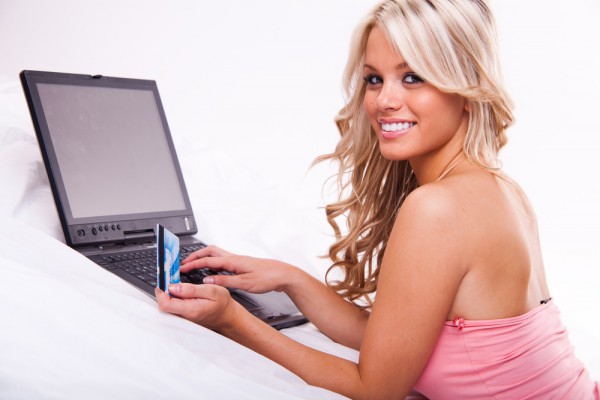 Social media is a necessary evil for many. Even if you want to stay away from services like Facebook, staying in contact with friends and family may keep you tethered. I have tried to get away from Facebook many times, but much like Al Pacino in Godfather 3, "Just when I thought I was out...they pull me back in!" However, I do rather enjoy services like Twitter and Google+.
Regardless of your opinion of social media, there is one thing you cannot deny -- accessing other sites with your social media login credentials is very convenient. The idea of creating a unique username and password for every site you visit is foreign to many younger internet users. Today, Dell announces that it too is jumping on the bandwagon, by letting customers sign in and buy computers with their social media credentials.
"Today we're extending the social sign-in capabilities you see here on Dell's community sites to our commerce site in the U.S. to make shopping on Dell.com even easier. Following on the heels of our adding bitcoin as a purchase option, this is yet another example of how our Dell Commerce Services team is constantly innovating to provide a more intuitive experience on Dell.com", says Laura Thomas, Chief Blogger, Dell.
Thomas further explains, "you can rest assured the login process will be easier without compromising your security -- guarding your personal information is our top priority. We have built-in data protection, by limiting the user profile data that is retrieved from social media sites to the barest minimum and making sure your personal data is not shared with third parties".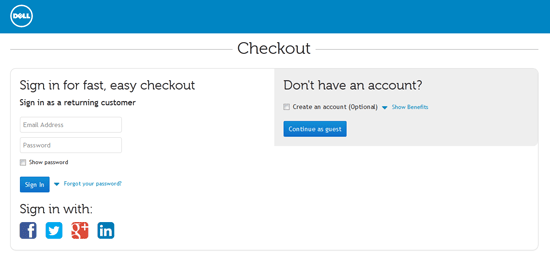 Sorry, even if you sign in with your social media credentials, you still have to pay with real money. Still, it is a rather cool new feature, that should make the shopping experience easier for first-time Dell shoppers. Unfortunately, it is limited to Facebook, Twitter, Google+ and LinkedIn -- for now.
Best of all, it is reassuring to know that the computer manufacturer has security in mind. Of course, no one is forcing you to shop at Dell this way, so if you are anti-social-media, you can still create a Dell account.
Image Credit:  NAS CRETIVES / Shutterstock