Firefox 32 FINAL released for desktop, shows off HTTP caching improvements and other minor tweaks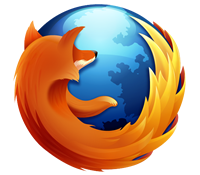 Mozilla has released Firefox 32.0 FINAL for desktop, with Firefox for Android 32.0 due to follow.
While there are a lot of changes to both desktop and mobile builds, Firefox 32 doesn't throw up any standout new features, instead concentrating on tweaks and minor improvements.
Firefox 32 FINAL now enables a new implementation of HTTP caching (dubbed v2) by default. This promises improved performance through tweaks such as optimized request prioritization, which should cut the loading times for large content while offering increased stability. The new feature is joined by the integration of generational garbage collection.
Firefox 32 also debuts support for Public key pining, which should prevent man-in-the-middle attacks through tighter checks of website certificates, which are used to verify a site's identity and security.
Other new features see login metadata made visible in the Password Manager, while the Find toolbar now displays the number of found items. The Scratchpad developer tool also gains inline documentation and code completion.
The update also adds HiDPI/Retina support in the Developer Tools UI, and now displays hidden nodes differently when in mark-up review. The Inspector button has shifted position to the top left of the Developer pane and there's a new Web Audio Editor – this needs to be enabled via the Developer settings button.
The new build also widens its HTML5 support, promises performance improvements for both Password and Add-on Manager tools and fixes a couple of platform-specific problems – [Cmd] + [L] should now open new windows even when no window is available on OS X, while text rendering issues in Windows 8.1 (and Windows 7 with Platform Update KB2670838) have also been resolved.
The update, which is officially released tomorrow, will be followed by Firefox 32 for Android. Platform-specific improvements include the ability to switch languages without closing the browser. A new Clear History control has been added to the History panel and the Gamepad API is finally enabled.
Other Android-only improvements include support for URL autocomplete on composition-focussed keyboards such as Swype. Support for Android 2.2 and ARMv6 processor chipsets have, however, been dropped. Other major unresolved issues mean that neither MP4 nor Flash videos will play.
Firefox 32.0 FINAL for Windows, Mac and Linux is available now as a free, open-source download.Firefox 32.0 FINAL for Android should be available shortly.