Opera 24 FINAL adds new tab preview, offers Hi-DPI support in Windows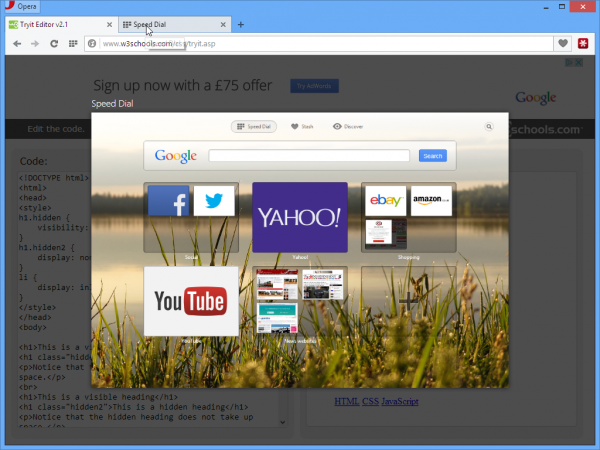 Opera has released Opera 24 FINAL, a major new release of its web browser for Windows and Mac. It comes with three changes of note, two of which are restricted to Windows users only.
The headline new feature, which covers all platforms, sees Opera gain tab preview. By rolling the mouse over any non-active tab, users will -- after a short pause -- see a pop-up thumbnail of that tab's current contents.
The thumbnail is overlaid the current tab, which is darkened to make it easier to view the contents of the thumbnail. This preview is big enough for users to use it to quickly glance at a web page -- say to keep an eye on social media updates -- without having to switch.
Windows users gain two additional improvements. Private windows are now colored a darker chrome to make them more distinctive than normal ones. Version 24 also adds support for Hi-DPI screens, with the promise of a crisper, crystal clear interface even on high-res monitors.
Opera 24 FINAL also implements a large number of bug fixes and minor tweaks, all of which are documented in detail at the changelog. Notable improvements include better support for H.264 playback, while warnings associated with unresponsive plugins are no longer so frequent.
Opera 24 FINAL is available now as a freeware download for Mac and Windows. A Linux build is also available in the Developer channel. Also available is Opera 12.17 FINAL.