Microsoft can help you gamble -- Bing will predict NFL winners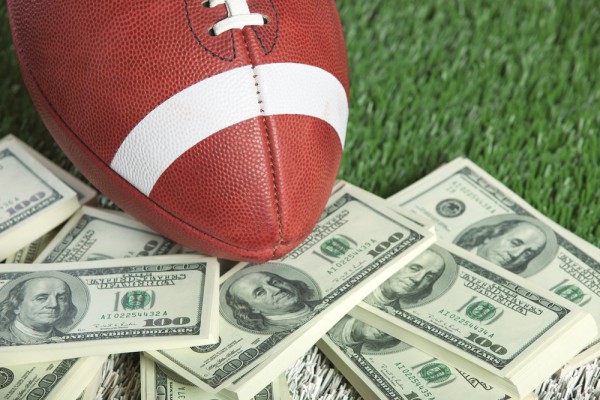 I am hardly a degenerate gambler, but I do enjoy my fair-share of games of chance. Whenever I go on a cruise, I can likely be found sitting at the roulette table or penny slot machine. While I do play for real money, I bet small and usually retire to other things after I lose $50 or so.
One aspect of gambling that I never tried is sports-betting. For the most part, I enjoy sports on their own, but many people need the thrill of gambling to truly enjoy watching it. Today, Microsoft announces that Bing can now predict the winner in NFL games -- for my foreign friends, that is American Football. If Microsoft's search engine proves reliable, it could be a great tool for gamblers.
"As with the World Cup and unlike that of our voting show predictions where we had very high accuracies, we expect to get a majority correct, but no statistics or sentiments can fairly capture the energy, the passion and the preparation the players bring on the field. We love the underdogs for a reason, after all", says Walter Sun, Bing Predicts Team.
Sun further explains, "for pro football, we model the respective strengths of the teams by examining outcomes from previous seasons including wins, losses, and the very rare tie outcome (two games since 2009), factoring in margin of victories, location of contest, playing surface and roof cover (or lack thereof), weather and temperature conditions, scoring by quarters, and multiple offensive and defensive statistics. In addition to this prior model, we identify fans on Web and Social sites and track their sentiment to understand the aggregate wisdom of this expressive crowd. This introduces data which statistics alone cannot capture, providing real-time adjustments which surprisingly can capture injury news and other substantive factors in win probabilities".
If Bing is reliable, this has the potential to disrupt the entire sports-betting industry. Of course, no computer can ever be 100% correct in predictions. Think about it; injuries can happen during games and there is no way to know that in advance. Plus, a player may have a bad day and have an off-game -- it happens. With all of that said though, Bing does not have to be 100 percent correct to make gamblers money. Just being correct on the majority of predictions can equal big dollar signs.
Would you trust your gambling to Bing? Tell me in the comments.
Image Credit: Dan Thornberg / Shutterstock