Stop! Don't buy that Xbox One just yet! Free game ahoy!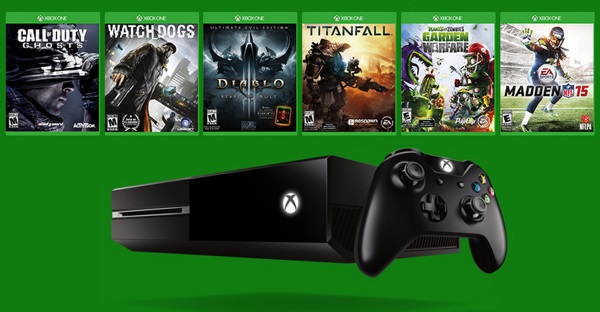 If you were planning on picking a new Xbox One console tomorrow, hold off on that purchase. Wait for a few more days and you can pick up a game worth up to $60 free of charge. This is the latest attempt by Microsoft to boost the popularity of its console and nose it ahead of Sony's PS4. It's likely that this offer will go down well with customers as, apart from the $60 upper price limit, every disc-based game is eligible.
The offer runs from Sunday 7 until Saturday 13 September and it applies to standalone consoles as well as bundles. You could pick up a bundle that already includes a game and still bag yourself another one free of charge. Here's the small print in full, although it's a pretty straightforward offer:
Offer valid September 7-September 13, 2014 at participating retailers with purchase of Xbox One, Xbox One with Kinect, Xbox One Madden NFL 15 bundle, or Xbox One Forza Motorsport 5 bundle. Free game must be a new, disc-based game for Xbox One, maximum retail value $59.99. Not valid for pre-order games. Limit one free game per eligible Xbox One purchase. Cannot be combined with other offers. Refurbished consoles or used games not included. See your local retailer for details.
One thing to keep in mind is that the offer is only available at "participating retailers". There's no way of knowing ahead of time which stores are involved, so you might want to check with your nearby stores before heading out.
Whether you're looking for a cheap stepping stone onto the Microsoft gaming ladder, or you want to pick up a cheap Christmas present, next week could be the best time to do it.