Best Windows 8 apps this week

Ninety-seventh in a series. Welcome to this week's episode of the best new apps and games for Microsoft's Windows 8.x operating system.
This week saw the release of several high quality applications and games for the Windows 8.x platform. App of the week is the deck building game Order & Chaos Duels which features great gameplay and graphics.
This week saw the release of NFL on Windows 8, probably the best National Football League application for the operating system yet.
As always, if I missed an app or game that has been released this week that you believe is particularly good, let me know in the comments below or notify me via email instead.
Here is this week's selection of apps and games.
Red Stripe Deals
Up to six apps and games are discounted by 50 percent or more each week. This is this week's selection:
Best Windows app of the week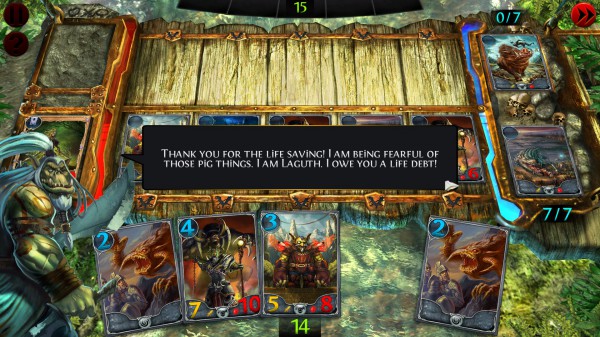 The deck building card game pits you against computer and human opponents.
The game walks you through all game mechanics using tutorial missions. It basically comes down to this: you have a set amount of cards available to you that cost mana to play.
Each card is either a creature, which has attack and health ratings, equipment, which improves your hero in different ways, or a spell which has an immediate effect.
Cards may have special abilities on top of that which come into play when certain events happen.
Each minion card that you have played will automatically attack after the round it has been played. If it faces an opposing minion card it will attack it, otherwise it will attack the enemy hero.
You earn experience and money during battles which you can invest in various items in the store. Most items are however only available for premium currency which you earn little of during battles.
Other apps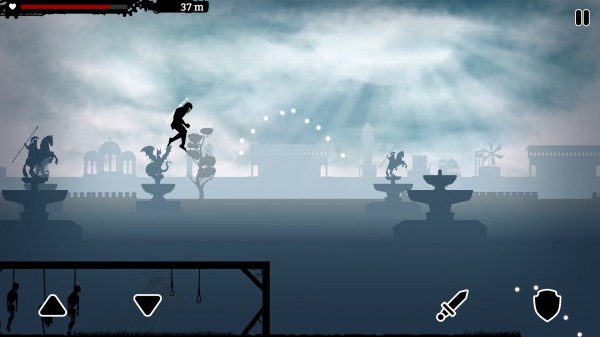 Dark Lands is a running game in which you control some actions of a warrior who is running on his own all the time.
The game is optimized for touch-based devices and cannot really be played without one.
Options at your disposal are to jump or slide, stop running for a while, or attack and defend yourself against creatures and boss monsters the game throws in your way.
You earn credits while running and can spend the money on upgrades to become more powerful in the process.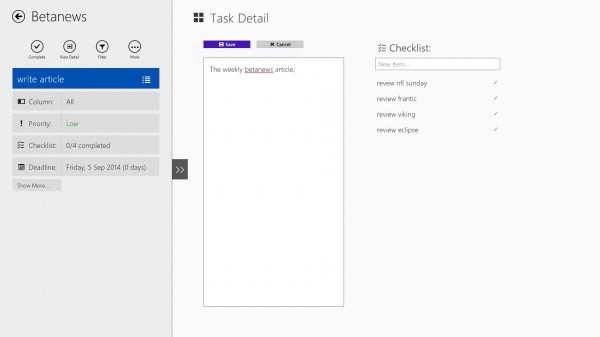 This is a free project manager and time tracker for Windows 8. What's great about it is that you don't have to sign up for an account to use it.
It all begins with the creation of  a new project which can be used to track time and costs optionally.
You can then add one or multiple tasks to a project and assign deadlines and priorities to them.
Descriptions and checklists can be added to tasks, and you can check a timeline of due tasks at any time from within the interface.
Eclipse Manager supports cloud synchronization but also offline usage.
Daddy was a thief ($1.99, free trial available)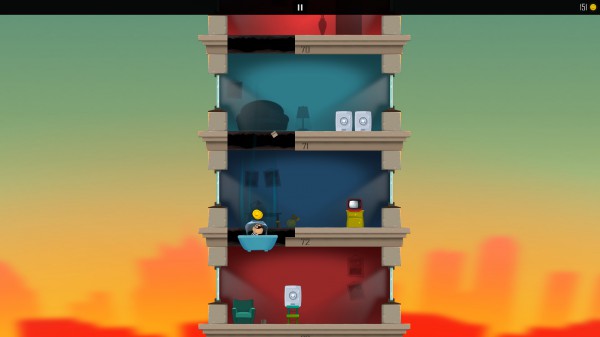 Daddy was a thief reminds me a bit of the classic computer game elevator mission with the difference that you are not going up but down this time and instead of using elevators, you smash through floors and obstacles.
The game can be played with the mouse and keyboard or using touch controls. The only options available to you are to jump up or down.
If you jump up, you stay in the level without crashing through the floor while the jump down action does just that.
The game throws many obstacles, some living some not, in your way which you can avoid or use to your advantage.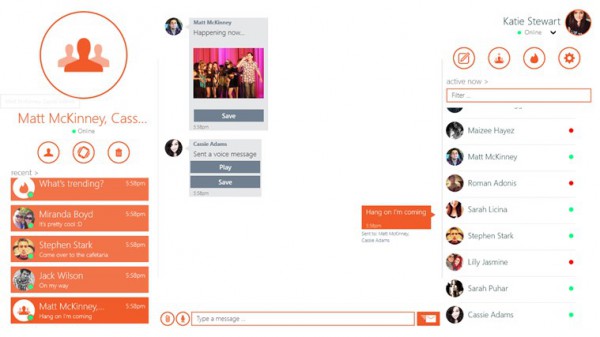 Campus Talk has been designed to provide students with a secure instant messaging application when they are connected to a campus network.
What makes it interesting is that it does not require a connection to a central server so that messages are sent and retrieved directly by users of it.
Besides messaging and group conversations, it supports file sharing, audio messages, and sharing options as well.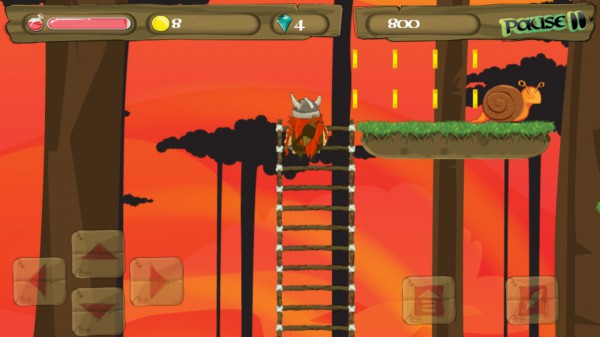 Viking: The Adventure is a wonderful jump and run game that you can play with mouse and keyboard or touch.
Your task in each level is to collect a set amount of gold before you can proceed to the next level.
To do so, you need to use skilled jumps and use your weapon to defeat creatures that block your path.
The game can be quite challenging, especially in the beginning when you only have a short sword to defend yourself.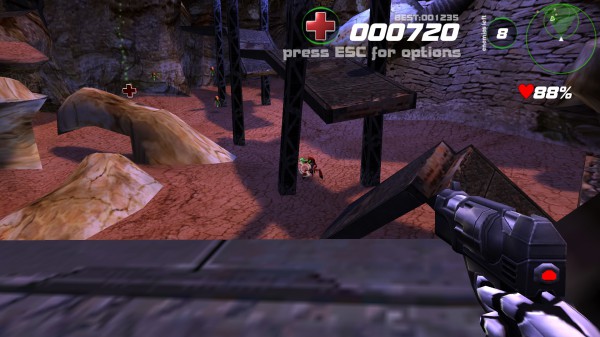 Frantic is an arena-based first-person shooter game in which you try to defeat all monsters to proceed to the next level.
You start the game equipped with a pistol but find powerups and better weapons in each level which you need desperately as the game progresses.
Not only do you have to defeat regular creeps such as giant wasps or spiders but also defeat boss monsters that are particularly hard to defeat.
Credits are earned while you play the game which you can invest in weapon and ammo upgrades.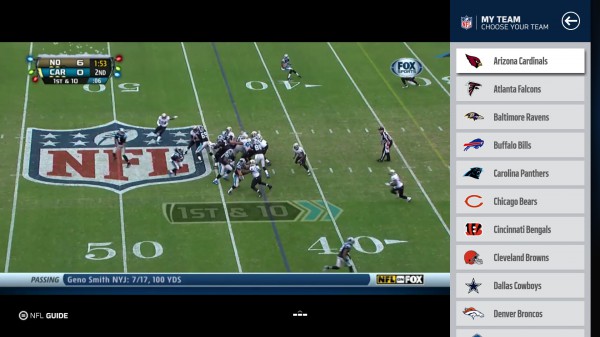 NFL on Windows 8 is one of the official NFL apps that got released this week (the other is NFL Sunday Ticket).
Some contents that the app makes available are accessible by users from all over the world while others, such as live games on NFL Network or RedZone, are restricted.
You can select a favorite team to follow to receive personalized news and information when they become available, and login to your fantasy account to manage your team and watch in-game video highlights.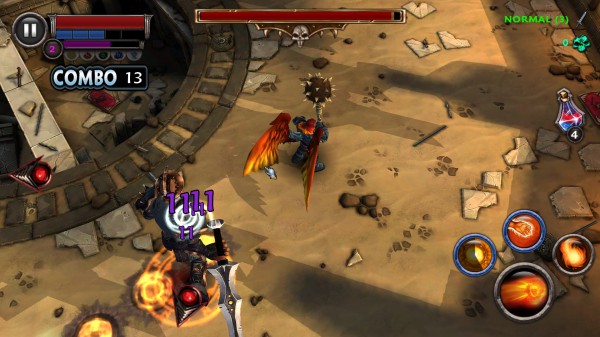 Soulcraft 2 League of Angels is a great looking action RPG that plays similar to games such as Diablo or Path of Exile.
You play a tutorial mission after you have picked one of the available hero classes. Here you learn basic game mechanics and the skills that your hero has mastered.
Once you have completed the tutorial mission you can follow the quest line and campaign, visit the shop to buy better equipment or challenge other players in multiplayer battles.
The game plays well with mouse and keyboard but supports game controllers as well. Unlike many other games of its kind, it supports offline play for singleplayer missions.
The Kraken Sleepeth ($5.99, free trial available)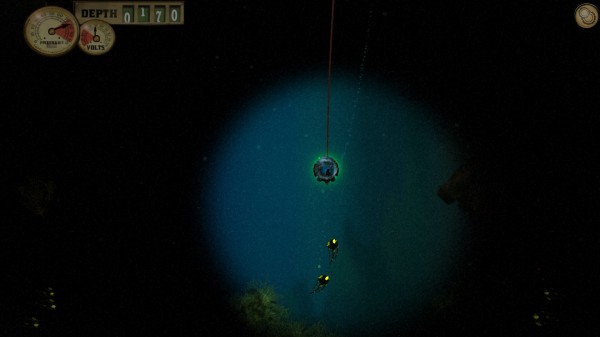 Explore the ocean in this deep sea diving game. You control the game with mouse and keyboard, a gamepad, or touch controls.
You control speed and direction of the diving bell and can shoot from it as well to fend off sea creatures that your light attracts.
While you are exploring the world's oceans you are discovering artifacts that you can use to upgrade your diving vessel to make it more resilient or to improve its propulsion.