F-Secure SAFE 2015 protects desktops, tablets and phones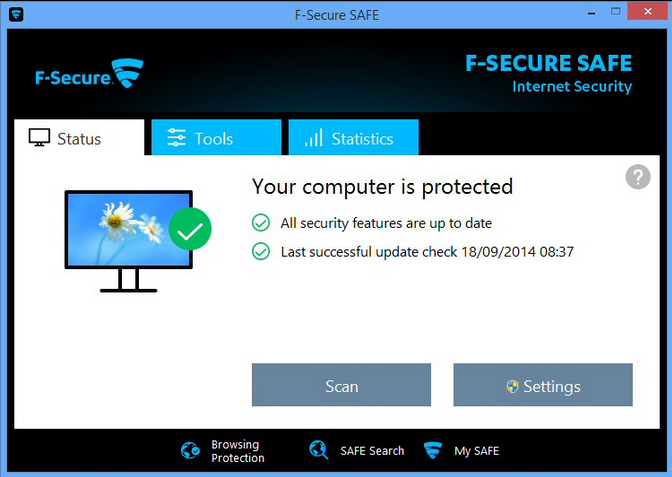 F-Secure has released F-Secure SAFE 2015, a multi-platform security suite which protects Windows and Mac desktops, and Windows 8, Android and iOS mobile devices.
Desktop protection concentrates on the core essentials, with antivirus, browsing and banking protection, simple parental controls and a spam filter. As previously, the Windows client uses Windows' own firewall.
Improved mobile support includes simplified anti-theft tools. Phone and tablet users can now remotely locate, lock, reset, wipe or sound the alarm on a lost or stolen device, all from F-Secure's own My Safe web portal.
If you only need to protect a single device then F-Secure SAFE 2015 can be yours for $49.99 (the same price as F-Secure Internet Security).
Protecting three devices for one year is good value at $69.99, while coverage for five devices is $89.99/ year.
F-Secure SAFE 2015 isn't packed with features, then, but it has the core essentials, is lightweight and easy to use.
Independent testing shows the F-Secure engine works well, too. As we write AV-Test ranks the company 3rd out of 25 for protection, just behind Avira and Bitdefender, but ahead of Kaspersky.
If you're looking for simple and reliable security, F-Secure SAFE 2015 may be worth a try. A 30 day trial is available now.